December 4 - 6, 2011
THE CONSULTANTS FORUM
FOUR SEASONS HOTEL
AUSTIN, TEXAS

SOLD OUT.
Waiting list available.
Please Register. Confirmations provided by November 15th.

"Best group of speakers in one place I've ever seen!"

Join us in December for the 12th Consultants Forum to be held at the Four Seasons Hotel in Austin, Texas. This limited seat and boutique style event will focus on many of the critical issues that face EDCs in today's competitive and uncertain market.

"Everything from the speakers to the information to the venue
was first-class."

The Consultants Forum is an all business no-nonsense conference that attracts the leading names involved in global site consulting, corporate real estate and economic development strategy. This Forum features an outstanding program that allows you the opportunity to meet, network, and have discussions with a roster of active consultants who shape the decisions on many of today's leading projects.

"By far the best money spent by my organization on a conference."

The conference program is designed to provide those attending valuable takeaways of broader insight, the latest practical applications, new marketing ideas and established contacts that can help you compete more effectively in today's marketplace.

"As always, outstanding-
best in the business"

No other event can match The Consultants Forum's well established reputation for delivering the most value for your time and money invested.

Its consistently strong speaker program, coupled with outstanding networking opportunities at first class receptions and dinners provides the perfect environment to get business done.

Seating is limited to 100 delegates and like all previous Consultants Forums we expect it to be "sold out".





Sponsorship Opportunities
Maximize your locations exposure through Sponsorship which offers several exclusive benefits including a Speaker/Sponsor Private Networking Reception. Please click here.

Hotel Information
Hotel conference rate is $199 per night. An online reservation link will be provided once your registration has been received.

For more information on the program or for sponsorship opportunities please contact: Annie Gregson,
Conference Director at 212-579-4469 or
annie@areadevelopment.com


Organized by:





The Consultants Forum has a proven track record and consistently receives great feedback from attendees and speakers.

SEE RECENT ATTENDEE FEEDBACK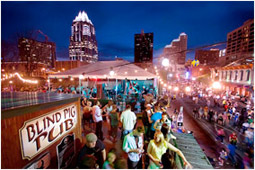 Sounds on 6th Street

The Consultants Forum Speakers include:
BNSF Railway
Jones Lang LaSalle, Site Selection Group
Grubb & Ellis
Ginovus
Hickey & Associates, LLC
Site Selection Group
McCallum Sweeney
Atlas Insight, LLC
Ryan
Arcadian, UK
AIT Laboratories
APL Logistics
Forum Schedule
Sunday, December 4th
5:30pm
Registration
6:00pm
Private Speakers & Sponsors Reception
7:00pm
Opening "Lakeside" Networking Reception & Informal Dinner
Monday, December 5th
| | | |
| --- | --- | --- |
| 7:30am | | Networking Breakfast |
| 8:30am | | Morning Conference Sessions |
| 12:30pm | | Keynote Luncheon |
| 1:45pm | | Afternoon Conference Sessions |
| | | Consultant Breakout Roundtable Sessions |
| 7:00pm | | Networking Reception |
| 7:30pm | | "City Limits" Conference Dinner |
| | | |
Tuesday, December 6th
| | | |
| --- | --- | --- |
| 7:45am | | Networking Breakfast |
| 8:45am | | Morning Conference Sessions |
| | | Consultants Firing Line |
| | | Consultant Breakout Roundtable Sessions |
| 12:30pm | | Networking Luncheon |
| | | |