Energy and Manufacturing Thriving


Importantly, Louisiana is the second-biggest crude oil producer and third-largest natural gas producer in the country. Eighty-eight percent of the country's oilrigs are located off its coast. Industrial tax exemptions that include property tax abatements for up to 10 years have been instrumental in attracting large projects.

The manufacturing sector is also thriving. Manufacturers' News reported the second year of positive industrial employment gain for Louisiana — 2 percent more than the national average. The state is home to 5,264 manufacturers who employ almost 200,000 workers. In New Orleans East, NASA's Michoud Assembly Facility features over 400,000 square feet of available manufacturing space, making it one of the largest production facilities in the country. The state is graduating more than 7,500 people per year with manufacturing credentials, and the LED FastStart program has helped manufacturers find a qualified work force.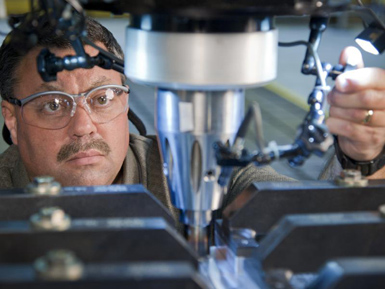 In northern Louisiana, German manufacturer Benteler Steel/Tube recently broke ground on a $975 million steel manufacturing project at the Port of Caddo-Bossier in Shreveport. Slated to be completed in phases in 2015 and 2020, the project will span 330 acres at the port. It is the company's first manufacturing facility in the United States and will create 675 new jobs and 1,540 indirect jobs. Benteler Steel/Tube selected the area after a competitive site selection process that included 13 states and more than 100 potential sites.

"What also helped seal the deal was having a commitment from regional and local partners to make sure they had the quality employees that they needed," says Christine Rambo, vice president of Communications/Corporate Affairs at the North Louisiana Economic Partnership.

North Louisiana is home to 12 universities and features a number of state work force training programs. Rambo says the area has an abundance of buildings and sites that can meet the needs of manufacturers, distributors, call centers, and headquarter operations, and that have been certified by the state as ready for development.