Established in 1795 as a Hudson's Bay Company post on the Canadian frontier, Edmonton, the capital city of Alberta, has a rich history of agriculture and petrochemical development. Today it serves as a critical distribution center for western Canada's manufacturing and industrial industries. The Edmonton Metropolitan Region also has a rapidly evolving technology sector — in fact, the region is known as one of the leading artificial intelligence (AI) and machine learning research and development centers in the world.

With a warm and embracing culture and high standard of living, the Edmonton region continues to expand, as the second-youngest population, with over 1.4 million people calling this region home. About one quarter of the Edmonton region's diversified workforce consists of first-generation immigrants. Its pro-business policies have helped its industries and entrepreneurs succeed, generating $105 billion in GDP — making the Edmonton metropolitan region Canada's fifth-largest economy.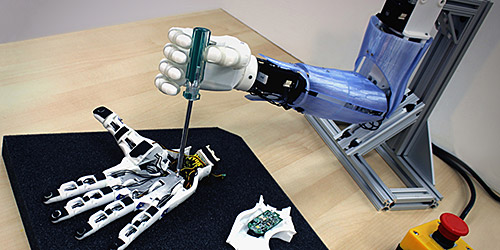 Trade and Transportation
Port Alberta, a joint venture between the Edmonton Global and the Edmonton International Airport (EIA), is a multi-point inland port with access to major railroads and roadways, logistics and distribution centers, and foreign-trade zone status. Its geographic location and the collaborative relationships through the foreign-trade zone streamline the importation of manufacturing materials from around the globe. Businesses also benefit from tariff and tax exemptions on raw materials, components, or finished goods. Investors further profit from reduced operating costs, specialized labor, and expanded access to global markets through Canada's 14 trade agreements with 51 different countries.

Key Industries
Agricultural land covers about 80 percent of the area within the Edmonton region and produces grains, oilseeds, cereals, and livestock. With current efforts to diversify and take advantage of evolving trends, cannabis and hemp are also blooming in the economy.

The growing technology sector is anchored by software companies, life sciences, cleantech, energy tech, agri-tech, and industrial hardware and materials. Edmonton's reputation for innovation in AI has attracted large corporations such as Google (Deep Mind), Amazon, Toyota, IBM, Volkswagen, and Microsoft. The University of Alberta's Computer Science department works in partnership with the Alberta Machine Intelligence Institute, a research organization, to explore how businesses can benefit from AI and machine learning. The institute has also been named a center of excellence by the Canadian Institute of Advanced Research and is part of the pan-Canadian AI Strategy.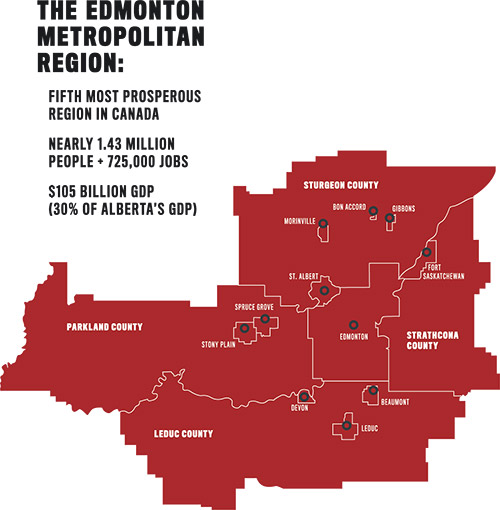 Energy Innovation
The Edmonton region is known throughout the world for its expertise in the energy sector, with close access to resources including oilsands deposits, conventional fields, massive natural gas reserves, and coal sites. Oil and natural gas are piped into Alberta's industrial heartland, where they are manufactured into $13.5 billion worth of annual feedstocks like propane, ethylene, cellulose acetate, and polyethylene each year.

Oil and gas companies continue to develop eco-friendly practices to increase efficiency and reduce environmental impacts. For example, carbon capture and storage (CCS) technology stores carbon dioxide from energy operations deep underground to effectively lower atmospheric emissions. Shell Quest, at its Scotford complex, is using CCS to store more than one million tons of CO2 per year — the equivalent of taking 250,000 cars off the road.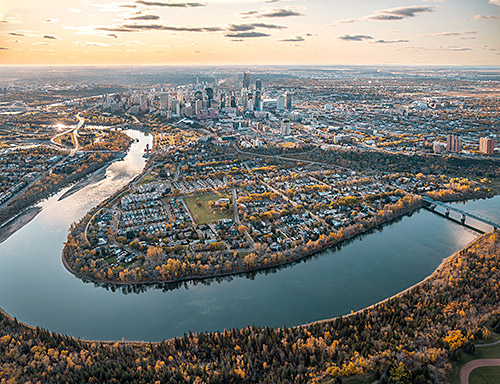 As a leader in energy, agriculture, manufacturing, and advanced technologies, Edmonton is well-positioned to play an expanding role in the global economy. "It's time for all levels of government to adopt a global mindset, create an enabling environment, invest in a globally competitive talent pool, and foster world class innovation," states Edmonton Global. With its skilled workforce, world-class technology and research, and global connectivity, Edmonton will continue to diversify and innovate to meet the evolving needs of the future.