Today's low unemployment rate has made it more difficult for companies to find the skilled workers they need. You have said employers need to be "future-ready" in this competitive environment.

AD: Can you explain that?

Cran: Future-ready means that organizations have future-ready leaders — millennials and Gen Z want to work for leaders who will provide a career path, provide growth and learning and opportunity. It means that HR needs to have flex opportunities, work-from-home opportunities, remote-worker programs, and the latest technology to allow workers to work collaboratively. Senior leaders need to be willing to invest in people and people development, as well as upgrading technology systems. All of these things lead to a company being both future-ready as well as being able to attract and retain top talent.

AD: How is the shrinking labor pool impacting companies' recruiting processes?

Cran: Many companies are shifting their hiring criteria — where a specific job asked for a certain degree, employers are now looking to hire for culture fit and are prepared to train and develop for specifics related to the job. HR is having to look at creative ways to find talent, including incentives as well as increasing presence in schools and universities to recruit right out of school. In countries such as South Africa, education and employers are partnering to create "learnerships," which are paid internships for students to help bridge the talent gap.

AD: Can you discuss the need for diversity and inclusion in the workforce?

Cran: Diversity and inclusion are critical to the future of work — the more diverse and inclusive the culture, the more innovation, and the more that the general public is represented. Researchers such as McKinsey, the World Economic Forum, and Futurism.com have verified this.

One of the positive outcomes of the labor shortage is that employers are looking at finding people where they may not have looked before. For example, returning veterans, or retired workers looking to work part time, or hiring culturally diverse people and also hiring more women, including single mothers and baby-boomer women.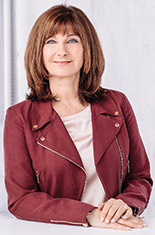 AD: What role do AI and automation play in the recruiting process?

Cran: AI and automation are helping to identify potential hires via online usage. For example, LinkedIn, Twitter, and Google could identify that someone is looking for a job, and targeted online recruiting efforts can match up to people searching for work. We will see even more automation being used such as automated applications and automated reference checking, and we are seeing an increase in online interviews via FaceTime, Skype, Zoom, or other platforms.

AD: What other creative techniques are being utilized to find the necessary talent?

Cran: Companies are finding out what their top talent has in common. For example, a few years ago, an HVAC client found that their best workers were those who enjoyed hunting and fishing as their hobbies. The company creatively decided to put a recruiting booth at a series of hunting and fishing tradeshows within their states and was able to recruit quite effectively.

The first question to ask is, "What do we know about how we have successfully recruited?" Then, from there, "How do we find people like our top performing people?" Leaders and teams need to brainstorm and come up with ways to engage. Video needs to be leveraged on websites for recruiting — interview your happy employees and post those on your websites.

AD: What is meant by finding the "potential" in talent?

Cran: Finding "potential" in talent or people means leaders looking for strengths in the people they lead. Leaders need to identify the skills that indicate someone is suited for leadership or suited for another opportunity in the company. This is why I say that leaders need to be future-ready by building the ability to grow and coach people to their highest potential. Potential is, "What is this person capable of and how can I help him or her get there?"

AD: What do millennials want in a job? How about Gen Z?

Cran: Millennials want flexibility, mobility, the latest technology, and fast progress. Their attitude is, "If I am doing the job well in a few months, why not promote me?" It's not because they think they are better than others, it's because they are linking performance to progress.

Gen Zs want entrepreneurial opportunities, the ability to have a say and create their own jobs. They want to leverage robotics and technology, and they want to have their own business one day.



Leaders need to identify the skills that indicate someone is suited for leadership or for another opportunity in the company.

AD: Are retirees being drawn back into the workforce?

Cran: Yes — the number of baby-boomers retiring is causing a "refiring." That is, many baby-boomers are retiring from long-term jobs, but they are looking to stay busy and continue earning well until they are about 75 — the predicted new age of retirement in the near future. This presents an opportunity to target retirees from certain industries. For example, if someone spent 30 years in the oil and gas industry and is retiring, he or she may be perfect to work part time or on contract in the agriculture industry.

AD: What about luring workers who are geographically mobile back to the communities where they grew up and/or went to school?

Cran: Millennials and Gen Zs do tend to move back to their communities once they start a family; however, with the increasing technological innovation, people will live and work wherever they want. In the future, someone could live rurally but have a job that is global in nature. It's not about "luring" them back; it's more about the communities having the amenities that are attractive to millennials and Gen Zs — schools, entertainment, opportunities for family outings, etc. Having more millennials and Gen Zs wanting to live in a community requires the employers, the city/town, and the education system coming together to make that community more attractive.