As if it isn't already apparent, food is big business. It's also a competitive business, and despite the recession, the industry has experienced mergers and acquisitions at a fairly steady pace over the last few years. For example, in 2010 there were 322 M&A deals, which was a high-water mark during the recession. In 2013, there were 311 deals, roughly the same as in 2012, according to The Food Institute's Food Business Mergers & Acquisitions 2013 report.

Retailers made up 13 percent of all food industry mergers in 2013, in part because of the "exceptional year that supermarkets had," says The Food Institute. Most recently, Albertsons' parent, Cerberus Capital Management, bought the second-largest retail food chain, Safeway, for over $9 billion. And the deal-making may not be over yet. Analysts are projecting that Kroger, the number-one retail food chain, is eyeing additional acquisitions as well.

Food processors completed the most deals in the food industry in 2013, comprising 34 percent of overall industry mergers and acquisitions, up 27 percent from 2012 to 105 total deals in 2013. Within this group, dairy, meat, and "other" processors saw considerable growth, with the dairy industry doubling mergers from 2012.

Workforce experience and training is key for any region wanting to attract food processing companies.

What's Behind Industry Consolidation?


So what does all this consolidation mean? It means that some food processors will close plants to eliminate redundancy, while others will be able to serve a wider geographic swath of consumers in various regions than they had before.

According to Brenen Sieber, partner and managing director for Baker Tilly, a large accountancy and business advisory firm, "Most food processing companies have done well managing through the recession. We're seeing these deals less motivated by cost rationalization, optimization, and efficiencies and more driven by access to human resources, new technology, and new markets."

Foreign interest in food processing plants has also been high. For example, last September, U.S. regulators approved the purchase of Virginia-based Smithfield Foods Inc., the world's largest hog and pork producer, by China's Shuanghui International Holdings Ltd. At a price of $4.72 billion, this deal represented the biggest purchase by a Chinese company of a U.S. firm.

What's driving this foreign interest? Sieber cites emerging markets such as those in Asia, and more demand for pork as diets change. This is also due to "the development of the middle class in Asian countries," Sieber comments, "and the [Asian] economy becoming more motivated by the Western diet with its higher meat content." He notes, "It takes six to eight pounds of grain to make one pound of meat; the capability of U.S. meat producers offers these foreign companies the opportunity to bring their yield management and meat quality up to a standard that meets the demands of the middle class. It gives them access to technology and supply."

The Food Institute's report noted that the second most active group, acquiring 47 food companies, was investment firms and banks. Those included Berkshire Hathaway and 3G Capital's purchase of H.J. Heinz Co., one of the largest food acquisitions ever.

Sieber notes that there's a "significant imbalance" with regard to supply and demand with regard to capital. "There is more capital and buyers than there are sellers, and the only factor that might hold back future M&A activity is finding quality sellers," he states. "Companies today have the capital and the resources, but if transaction volume is down it's due to lack of sellers."

On February 18, Del Monte Foods closed on the sale of all its food businesses — and its name — to an unaffiliated company, Del Monte Pacific Ltd., for $1.68 billion. With bases in Singapore and the Philippines, Del Monte Pacific is 67 percent owned by NutriAsia Pacific Ltd. The company gains the Del Monte, Contadina, College Inn, S&W, and other brands and certain assets.



Food Processors Expanding to Get Close to Customers


Expansions are in the works for many food processors across North America. A few examples include Maple Donuts Inc., a specialty food processor of donuts and bakery products, which expanded its operations in Erie County, Pennsylvania, creating 60 new jobs and retaining 110 existing positions. Maple Donuts added a 20,000-square-foot expansion to its existing 80,000-square-foot facility.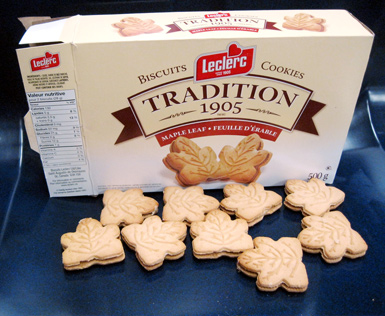 Canadian company Leclerc Foods, based in Saint-Augustin-De-Demaures, Quebec, recently acquired a 166,500-square-foot building in Phoenix, Arizona, to expand its food manufacturing operations for Leclerc Foods USA, a maker of cookies, snack bars, and crackers. The $50 million investment will generate up to 100 jobs.

Denis Leclerc, president, quoted in an Arizona Commerce Authority news release, said that the expansion "will allow us to position ourselves near our U.S. clients as well as hone in on food trends in the U.S. West Coast." He also noted that in addition to increasing production capacity, the company will realize substantial savings on transportation costs by being closer to key markets. This move comes about a year after Leclerc announced plans to expand its Kingsport, Tennessee, plant to add production for granola bars and baked bars.

Quebec, itself, is a major hub for food processors, with more than 2,400 companies. Among well-known firms, Archer Daniels Midland is producing starch and gluten in Candiac, which is part of Vallée-du-Haut-Saint-Laurent. The area is also known for its vegetable and fruit production, represented by companies like Bonduelle North America and VegPro International. Recently, the region's Food Commission announced an investment in three new projects designed to improve crops as well as reduce the use of pesticides in fruit and vegetable production, thereby reducing the environmental footprint of agriculture.

In other news, an expansion plan for manufacturing at the Lindt USA headquarters in Stratham, New Hampshire, will likely begin this spring and roll out over several years, as per FoodBusinessNews.net. Lindt & Sprungli, a premium chocolatier, will add 108,000 square feet that will nearly double the size of the main facility currently operating on the campus. The company previously added 350,000 square feet of production, a cocoa liquor plant, and packaging and distribution space from 2006–2010.



Regional Food Processing Capability Adds Value


According to the Midwest Food Processors Association Inc. (MWFPA), Wisconsin's Governor Scott Walker recognizes the importance of manufacturing in the state, and that includes food manufacturing. Wisconsin is home to "a large and vibrant food processing sector" with some 1,000 businesses employing more than 63,000 people across the state. "Food processing increases the value of Wisconsin agricultural products by about $12.6 billion," says Nick George, president of the MWFPA. "It provides processing and shipping jobs, and expands the range of uses for vegetables and other products produced by our farmers. It's an important step that bridges primary food production with the consumer to deliver nutritious and safe food products."

It's no secret that Wisconsin is known for its dairy products, especially its cheese, but the state is also the second-largest producer and processor in the nation of vegetables such as snap beans, potatoes, sweet corn, and green beans. Additionally, it has strong poultry and beef sectors that are all part of the state's food manufacturing industry, according to the MWFPA.

And speaking of potatoes, let's not forget Idaho. Jan Rogers, executive director of the Southern Idaho Economic Development Organization, calls Southern Idaho the "epicenter for the food production and processing in Idaho," something the area has laid claim to for quite a long time. "We rank in the top 13 nationally in 18 different agricultural categories," notes Rogers, adding that it's more than just potatoes that makes Idaho famous.

Southern Idaho has a very diverse food basket, ranking 13th nationally in cattle and calves, and ranking first in the nation in commercial trout. The region ranks third in the U.S. for sugar beets, and has recently experienced record years for beets. Additionally, Rogers points out that sugar snap peas were first developed in Southern Idaho. The region even keeps trading places with New York in the category of dairy products — raking third or fourth nationally.

"That diversity is what makes us unique in one small region of the U.S. and one small region in Idaho, and gives us a real advantage," comments Rogers. "We've been in the business of food production for 100 years, and some of our food processors have been here for 100 years as well."

Some of the new projects in Southern Idaho include Monsanto's $9.2 million investment in a new Wheat Technology Center for research and development that is scheduled to open this year. McCain Foods is investing $100 million to expand its potato processing facility in 2014. Last year, Glanbia Foods opened a new food science headquarters and Cheese Innovation Center with a $15 million investment. In 2012, Chobani opened the world's largest yogurt manufacturing plant with a nearly half-billion-dollar investment. And Southern Idaho recently received some foreign investment when Portuguese company Frulact Group, an international fruit processor, announced a new $30+ million plant slated to open this year.

Rogers further notes that workforce experience and training is key for any region wanting to attract employees in the food processing industry. "We have an aggressive community college program to provide specialized training for those newer employees in the food processing industry," she explains, and "the College of Southern Idaho is starting a new degree in food quality development to enhance and support the regional food industry."