AD: How specialized or diverse is the robotic workforce?

Weidler: In today's workforce, nearly all manufacturing floors have some sort of automation — but how specialized or diverse varies greatly based on several factors including industry, what part of the world the manufacturer is in, and the scale and sophistication of that business.

Robots have been found on automotive manufacturing floors in the United States since 1961, but as technology advances, more companies across all industries are engaging various types of robots with the objective of promoting efficiency, reducing risk and liability, and cutting overhead costs to offset the war against rising wages.

AD: The global pandemic that has changed the course of daily life has made manufacturers pause to think: how can we emerge from this crisis?

Weidler: As we strive to accommodate changing safety standards and varying regulations, we have learned that flexibility is essential. The pandemic taught us that technology combined with human resilience and ingenuity are the only things that are reliable. These constants will continue to evolve and aid our continuous search for safety, innovation, and productivity. As facilities think about operations, growth, and overall good business practices, automation will be at the forefront when it comes to investing in new technologies.

AD: How can we provide a safe and resilient manufacturing floor while maintaining social distancing measures that may be in place until 2022 and beyond?

Weidler: Although the Occupational Safety and Health Administration (OSHA) has already issued standards that provide recommended protocols for daily operations, internal employee health and safety departments will come up with stricter protocols to add, especially as guidelines evolve.

Manufacturing facilities especially will need to be resilient to change and open to adopting new ways of working that reimagine the human element of their business operations. Considerations will need to include natural light; fresh air flow and circulation; safe distancing for workers; break areas with access to exterior spaces and natural air — the list goes on. These are all current requirements for facilities to consider, change, and implement in order to retain and attract talent, minimize spread of COVID-19, and be in compliance with safety guidelines.



More companies across all industries are engaging various types of robots with the objective of promoting efficiency, reducing risk and liability, and cutting overhead costs.

AD: How can robotics answer the call on all aspects by solving an important "issue" we currently face with human interaction: fear and risk of contagion?

Weidler: Now more than ever, facilities, manufacturing floors, and laboratories will need to be able to accommodate the shift in workforce, be adaptable, and provide safe working conditions. Planners and designers of these spaces must also shift their mentalities to reimagine spaces and workflows in ways that prevent large gatherings; ensure break room areas allow for natural air and light; and re-envision locker rooms, changing areas, and other congregation spaces that may no longer adhere to safety guidelines.

The controversial concept of replacing people with robots now looks medically wise, and robot manufacturers are seeing an exponential rise in the demand for this technology. Humans will still need to operate or manage robotics, furthering the need for flexible and safe work environments.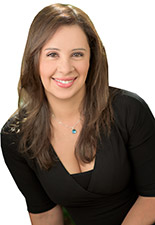 How has the current pandemic pushed the boundaries and comfort zones of nearly every single industry?

Weidler: Previously, the use of robotics was limited by policies, budgets, or square footage that hindered the implementation of these innovative opportunities. As we stand on the brink of a technological revolution, tremendous progress in automation will only become increasingly fast-tracked, reinforcing the need for facilities leaders to be agile and empowered to pivot in an ever-changing landscape. From improving technology to evolutionary floor plans, flexibility and identifying growth opportunities remain essential for success across any industry.

AD: How can robotics be deployed to support the workflow of a reduced on-site workforce?

Weidler: For years we've heard about "facilities of the future," the "future of automation," and other technological advances that will transform our daily lives. Robotics have been and will continue to be deployed to support the workflow that millions of people can't while working remotely. The workplace of the near future will become a place where robots and humans interact and collaborate seamlessly and efficiently on a daily basis. Repetitive tasks will no longer burden humans in the field but will be moderated by them and performed by a robot.

AD: How will progress in automation accelerate, reinforcing the need for designers to be agile?

Weidler: By 2030, robots are expected to replace a third of our U.S. workforce — a figure McKinsey forecasted back in 2017. Now, that number is expected to be much larger, and the shift toward automation to happen much faster. As we embrace this new era, it's up to those designing facilities of the future to ensure the integration happens seamlessly, and for planners to allow for the human aspect to push and drive the automation of the new reality.



The workplace of the near future will become a place where robots and humans interact and collaborate seamlessly and efficiently on a daily basis.

AD: What are key considerations to ensure the success of your facility of the future?

Weidler: Flexibility will remain key as facilities need to be able to grow, adjust, and prepare to receive automation at different levels. Collaboration will look different and include the interaction between working machines and robotic ecosystems that mesh with human space. It's important to ensure environments can support this interaction while fueling productivity and positively impacting employee experiences. Additionally, with robots taking over repetitive tasks, space that was previously allocated for QA, staging, WIP, kitting, etc. may now be seen as redundant, or even disappear altogether from a manufacturing floor.

AD: What is the future of the robotics industry as it relates to design?

Weidler: Optimization of a space dictates how facilities can evolve and accommodate different protocols, processes, and tasks. Our job as managers of space is to find the right solution for the client and the correct type of space allowances. The perfect balance is a comfortable and health-driven environment where humans and robots can continue to interact and thrive. With collaboration looking very different in the years to come, we must approach the design of facilities with these considerations in mind, including how technological ecosystems and human spaces will intersect.

AD: Can you give us an example of a project that supports the points above?

Weidler: Companies like Rocket Lab, a space systems company, are becoming increasingly reliant on adaptable spaces to accommodate ever-evolving technologies and changing manufacturing needs. When working with Hendy to design their new Long Beach headquarters in 2021, one of Rocket Lab's primary concerns was incorporating a flexible manufacturing floor that could adopt changing technology and production needs. The resulting space was designed to provide a protean layout with a 3D printing room, cleanroom, assembly area, and a quality control room that can accommodate a variety of equipment and production flow changes over time.