The U.S. economy has seen slow and steady growth since the Great Recession ended in June 2009. While many are still suffering the effects of the subprime mortgage crisis, the U.S. economy has actually experienced an unprecedented net-expansion for 100 consecutive months as of September 2017.

Depending on how you measure it, manufacturing makes up between 10 percent and 15 percent of America's overall economy, accounting for a large portion of overall economic growth. Although the manufacturing rebound hasn't been as robust as other sectors of the economy, the manufacturing sector has experienced 13 consecutive months of growth and continues to trend upward. This trajectory continues despite supplier problems with distribution channel speed and recent hurricanes causing major delays in supply chain fulfillment.

Two factors have substantially impacted this growth and will likely continue to drive production levels and capital investment into the sector. First, the country has seen limited manufacturing capacity increases since the end of the recession. Businesses were so negatively impacted by the economic downturn that almost every industry hesitated to invest any kind of capital. At that time, maintaining sufficient liquidity and preventing bankruptcy were paramount, and foreign direct investment in manufacturing almost completely dried up in the United States.

However, as the economy started to slowly recover, demand for goods over a variety of sectors began to gradually increase as well. Manufacturers were not prepared for continued slow and steady growth for seven-plus years and a DJI value of $23,000+. Limited capital spending on expanded manufacturing capacity combined with continued strong consumer demand led to our current position of demand significantly outpacing supply. Whether goods are purchased online or in physical stores, the demand for consumer goods in the U.S. continues to grow, and manufacturers are struggling to keep pace.

The "pro-America" Effect
The second and, perhaps, more important factor is the election of a strongly "pro-America" president. The upward trend in manufacturing might have continued regardless of election results from last November; however, President Trump's public comments encouraging investment in the manufacturing sector are likely having an impact. Regardless of your political stance or whether you believe the President will be able to pass legislation, his commentary is swaying decision-makers. On one side of the decision, manufacturers are keenly aware that the costs to produce goods outside of the U.S. have steadily increased. This is due to a variety of reasons. Rising labor costs and increased utility rates in traditionally low-cost manufacturing countries are the main culprits. As a result, with these new operational considerations at play, the break-even point in manufacturing goods within American borders vs. abroad has been shifting to our benefit.

On the other side, the President has forecasted a more lenient regulatory environment and lower corporate taxes. This — combined with a foreign policy that might lead to increased tariffs — means decisions-makers must take note. While it is still too early to see if President Trump will definitively pass his proposed legislative changes, at this point, it doesn't matter. Most decision-makers would rather mitigate the potential operational risks by locating inside the U.S. vs. a traditional low-cost manufacturing country, where costs are steadily increasing and a substantial tariff may be around the corner. Nobody yet knows the result of the President's efforts on this front, but executives will not take the risk when a wrong decision might lead to a failed operation abroad.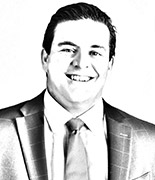 Prepping for Manufacturing's Rebirth
The question remains: What can the country do to be ready for the potential rebirth of manufacturing? One of the simplest efforts is to ensure that there are adequate sites available in lower-cost U.S. markets to support new operations. States and municipalities already have mobilized and invested their own capital in infrastructure (electrical, gas, rail, highways, etc.) to prepare. While "pad-ready" sites for large-scale and advanced manufacturing are somewhat hard to come by, an adequate number of sites available to support the new manufacturing operations will not be the most challenging issue.

The more critical issue is how to staff the new manufacturing operations. The U.S. has had a diminishing manufacturing presence on the global scene in the past decade. In February 2010, manufacturing jobs in the United States bottomed out at 11.45MM — that's less than 10 percent of the workforce. While this is concerning, the overarching issue is that the future of the U.S. manufacturing is advanced manufacturing, including anything from customized 3-D printing hubs to robotic manufacturing plants using machine learning. In these fields, the country has an even weaker labor supply. American workers in the manufacturing sector have not improved their skills and capabilities enough to prepare for the more advanced positions that will replace lower-cost jobs relocated offshore.

Advanced manufacturing jobs have the benefit of paying higher wages — averaging $65,000+/year — which increases demand for these positions. However, with higher entry-level salaries comes the requirement for a significantly more educated and highly trained employee. The new workers require a knowledge of automated manufacturing processes and technology-driven manufacturing techniques.

Exacerbating the issue is the current heavy focus on a bachelor's degree as the definition of "success," rather than high-level trade skills. The country needs to quickly adapt the education paradigm and programs to ensure continued competitiveness in an arena where the momentum already favors the U.S. Local economic development agencies have created sophisticated training programs to quickly upskill their workers, yet further emphasis on improving skills will be required to prevent a broadening skills gap further dissuading manufacturers from looking at the U.S. market.

The recent political discourse on immigration is also of concern, given that one of the easier ways to manage the labor gap is bringing talent in from abroad. While a final decision on immigration policy likely won't be made soon, there is no doubt that companies operating in the U.S. now have a harder time recruiting talent from overseas.

An unexpected economic downturn could shift manufacturing sentiment significantly; however, the fact is that the United States is in a stronger position than it has been in recent memory. Should federal, state, and local economic development officials work together to support this large-scale growth in the sector and cultivate the advanced manufacturing workforce, the country has a prime opportunity to reestablish itself as a worldwide leader in advanced manufacturing.