Shell buildings (also known as spec buildings) are pre-constructed, incomplete structures built to incentivize growth. Expandable, and highly customizable, shell buildings target businesses that want to act fast and move quickly into a new building constructed to modern building codes.

At first glance, it appears the only way a developer can recoup their investment is to lease or sell as fast as possible, making a shell building a high-risk venture. But the reality is quite different.

In 2012, the New Castle, Indiana/Henry County Economic Development Corporation invested in the development of a 50,000-square-foot shell building at its industrial park located near I-70. Though the building is still unoccupied, it has already justified its existence.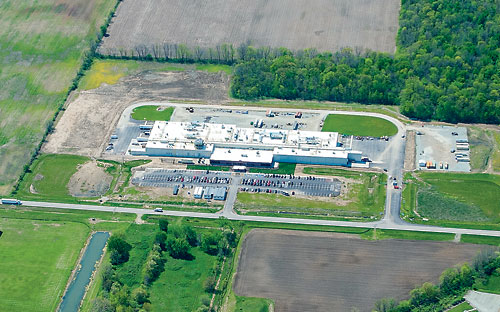 "The shell building is an investment in product," says Corey Murphy, president of the New Castle/Henry County Economic Development Corporation. "It's one of the most effective ways to market your community."

In 2014, Boar's Head Brand, a national distributor of meats and cheeses, planned to open a manufacturing and research facility in the Midwest. Henry County submitted its shell building for consideration. After visiting the building, Boar's Head opted to purchase land across the road to construct a new 150,000-square-foot facility. "Boar's Head fell in love with Henry County," Murphy emphasizes. "They would never have visited if we didn't have a shell building available."

Jerry Szatan, a site location strategist with over 25 years of experience, notes, "A shell building is like an ante in a poker game. Without an ante, a community can't play. A shell building may be the factor that earns the community a site visit. If the company invests in the community, even when the plans do not involve the shell building, the project has earned back the developer's expense."

The Henry County structure is one of three available shell buildings located in Hoosier Energy's electric territory in southern Indiana. The other two structures are located near Columbus and North Vernon.

Though the Henry County shell building remains unoccupied, its existence has "significantly increased visits to our community," says Murphy. Boar's Head opened its new distribution center in 2015, and already plans to add another 39,000 square feet to its campus. Between the two projects, Boar's Head will spend $90 million and create over 300 jobs. Not a bad return on investment for a shell building.