As you drive past an empty lot, you may come across the sign "Mall Closing." There have undoubtedly been a slew of mall closures across the country in recent years. In 2006, there were 1,350 malls in the United States; by the end of 2016, that number was estimated to be 1,150.

The dramatic shift in the retail industry, largely due to the growth of e-commerce, has led to predictions that more malls in the U.S. will close in the coming years. In fact, we'll probably see the figure drop to about 850 malls in the next 10 years, with the biggest hemorrhaging to begin in about two years, and each year after that getting worse and worse. And while the headlines suggest that these closing malls are fit to become distribution centers for e-commerce giants, the death of malls hasn't exactly led to a sudden spike in warehouse developments in their places.

Not All Malls Are Created Equal
Weak malls are getting weaker, and the strong are getting stronger. The prospects of malls vary widely depending on classification — positioning, space, and location. For example, most class A malls are thriving. These elite malls — the South Coast Plazas and the Bal Harbour Shops of the world — attract the wealthy. But class B and C malls are struggling to find customers and keep tenants as anchor department stores — JCPenney, Macy's, and Sears, to name a few — continue to shutter.

Due to industry changes and evolving consumer habits, retailers and property owners have been adjusting their strategies to cater to an increasingly complex retail environment. And those who do not adjust to the changes do so at their own peril. Retailers who survive the evolution will be those who think in terms of newCommerce by providing customers with full-service solutions that combine online shopping and bricks-and-mortar environments.

Still, what remains of a retailer's store fleet matters more than ever. For example, 59 percent of millennial shoppers say a nearby physical store is important to them when they buy products online. But this desire isn't limited to millennials. Observation shows that consumers across all age groups attach significant value to the physical linked with the online.

There are 1,150 malls in the country, and class B and C malls are roughly a third of the inventory. The typical mall in the United States is between 800,000 and 1.2 million square feet in size, with corresponding acreage generally falling between 60 and 120 acres, depending on a myriad of factors. You can either attempt to reuse the existing structures, redevelop them, or scrap them.

Imagine the one-million-square-foot, dead, enclosed suburban mall of today redeveloped as a 400,000-square-foot lifestyle center. Where the vacant Sears once stood is now a hotel geared toward business travelers. Where the vacant Macy's anchor spot was is now a six-story office building. An adjoining upscale apartment complex has been added with residences above new street level shops and medical offices. The roof has been removed, and what was once the mall's main walkway is now a pedestrian thoroughfare, and empty apparel shops have been replaced by unique eateries, experiential boutiques, clicks-to-bricks retail concepts, and — of course — grocery stores. This is what we will increasingly see happening.

Keep in mind, of the 200 malls that have disappeared over the past decade, about 150 of them are still retail properties — they were just converted to other shopping center types after changing hands for dimes on the dollar and being redeveloped by new owners.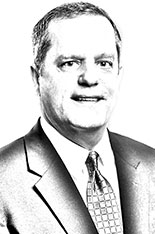 Reimagining Malls
So what are these dead malls being turned into? While we've witnessed a growth in distribution centers and a decrease in malls across the country, malls are not being converted into distribution centers as the headlines suggest. It's much more challenging to pull off this transformation than one may think, and less prevalent too.

Let's consider the factors involved. The first challenge is that even the dead and dying malls are often located in a city or town's main commercial path. Take the example of Hawthorne Plaza Shopping Center on Hawthorne Boulevard in the Los Angeles area. The mall went into decline in the 1990s due to competition from other shopping malls as well as job cutbacks in the area, eventually closing in 1997.

It is possible to transform the building into a logistics center, but when we think about the neighborhood, that prospect doesn't seem likely. The whole area is seeing a transformation now that we haven't seen previously. With a location on a major boulevard in LA, close to the new NFL stadium, do we really think the community would welcome a distribution facility with semi-trucks loading and unloading throughout? Probably not. And it's not just in this area. We've seen cases across the country of local resistance to giant warehouse developments. Locals don't want them on their main commercial path, and our decision-makers in government aren't willing to let go of the fantasy sales tax revenue that will again flow from the property.



We predict about three-quarters of the malls that close in the next decade will re-emerge as some sort of lifestyle center as described above, with living space or mixed-use space.

Lastly, we shouldn't forget that use restrictions recorded on a property might dictate what can and cannot be developed on the site. So, the next time the media trumpets the idea that dead malls are turning into logistics facilities, dig a little deeper. There's a chance it may not be possible, and there's even the possibility that these "malls" weren't actually retail sites to begin with.

If Not a Warehouse, Then What?
We predict about three-quarters of the malls that close in the next decade will re-emerge as some sort of lifestyle center as described above, with living space or mixed-use space. Real estate investment trusts, such as Seritage Growth Properties, are reconsidering use of space, carving many former malls into smaller parcels for retailers that produce more sales per square foot. They have found success by repositioning malls and giving people a reason to come beyond just filling shopping bags.

We will increasingly see some sort of combination of live-work-play. We are also more likely to see indoor-outdoor spaces, rather than sterile, old indoor malls, and mall transformations from traditional retail to office environments. For example, the former Hawthorne Plaza Shopping Center is being marketed as a development opportunity with options to transform the mall into a large, creative office campus, R&D facility, headquarters, or back office.

As part of this mixed-use space, there will likely be a housing element, providing a walkability and convenience factor for millennials and baby-boomers alike. It's all about a lifestyle choice today; we want to walk out the door, go to a café, pick up groceries, and buy a few things from our favorite retailers. As people leave downtown for the suburbs, they still want the excitement and accessibility of living in a dense community.

So, the next time you see an empty lot and a "Mall Closing" sign out front, don't assume that a full-blown distribution center is moving in. While we believe we will see that conversion becoming more common in the next few years, in the meantime, it is more likely the closed mall will become a lifestyle destination or mixed-use development.