Shoot often and master each position. This advice refers to basic soccer coaching I received as a child, i.e., "Shoot 10 times and you might get one goal." Of course, in order to get close enough to the goal to shoot, I needed to understand each team member's position and all the necessary skills — like how to dribble, trap, pass, receive, kick, etc. Similarly a good developer needs to know how to network with potential clients, perform site due diligence, provide a dossier of available incentives, raise capital, and offer a myriad of related services to close the deal.

Developers can't be all things to all clients, but a strategy of using a multidisciplinary development firm is vastly more successful than employing a traditional, univalent landowner-type developer. However, this multidisciplinary approach only works when coupled with the developer's willingness to modify his vision to meet the vision of his client.

Let's focus on what your firm should look for to ensure you're engaging a multidisciplinary development firm:



Components of a Multidisciplinary Firm




Site due diligence:

The developer should be able to provide detailed analysis on various sites that might meet your needs. Preferably, the developer engages a national network of specialized experts in the fields of architectural design and engineering. The development firm should be able to interpret the client's program requirements and test their feasibility for each site, which removes a lot of guesswork and wasted travel to review sites that may have never been candidates in the first place. This due diligence typically includes:


Proposing development-ready sites with no environmental, community, financial, legal, or municipal encumbrances


Work force analytics


Demographics


Traffic patterns, counts, and type (foot, vehicular, public transit, etc.)



Incentive negotiation:

Job creation incentives, tax abatement credits and programs, grants, bonds, and enterprise zone incentives can be very difficult to understand. The developer should expertly understand this area so that the firm can assist you in this complex process. Ideally, the developer either does this in house or has strategic relationships with firms that specialize in navigating these complex issues. A developer that is educated and savvy in this arena should be able to source and secure incentive funds, lead the application process, and provide recommendations and analysis of the best financial solution for your project.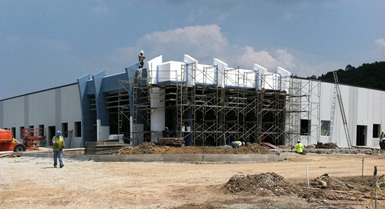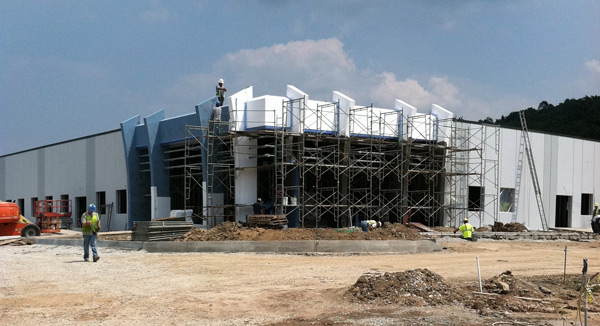 Project management:

Each project and facility is unique. Again, look for a strong multidisciplinary developer who has partnerships with industry-leading project management professionals. This will enable them to save you time as well as consultant and professional services dollars, since such a developer will be able to provide full-service turnkey facilities or customized delivery methods specific to your project needs that can include all or some of the following:


Design/architect/engineer selection and management of process


Management of construction process and selection of GC


Management of furniture, fixtures, and equipment (FF&E) selection and installation


Security, data infrastructure, and audiovisual equipment procurement and installation


Move migration



Sustainability:

Having an understanding and mastery of the ever-evolving innovations in green construction and site development is increasingly a prerequisite to being a relevant developer. The "green-savvy" developer ensures that clients' projects are designed to promote construction practices that increase profitability, while reducing the negative environmental impacts of buildings and improving occupant health and well being. In addition, the "green" developer can provide clients with reports suggesting the best strategies to earn LEED certification while minimizing additional costs. Typically, this is accomplished by offsetting the upfront expenses with savings in other areas and spot opportunities for synergies in each particular project.



Construction:

Again, the key word is partnership. A multidisciplinary developer should be partnered with a general contracting firm(s) to be able to provide accurate estimates and ultimately deliver turnkey solutions for clients. Many end-users are experts in their specific businesses but delivering their envisioned project is typically not their expertise. To be poised to deliver turnkey projects, a successful developer must have the partnerships in place to construct.



Case Study of the Multidisciplinary Approach


A Fortune 100 e-retailer wanted to expand its customer service facilities in Huntington, W.V. By consolidating two existing office spaces, the client was looking to add employee capacity and create a best-in-class work environment to maximize employee retention, productivity, and satisfaction.

The ground-up construction of this 70,000-square-foot facility required an ultra–fast-track five-month schedule in order to accommodate the client's critical holiday shopping season and up to 900 associates. Compounding this challenging timetable was the fact that the area was encountering record-setting rainfall during the first 45 days of construction.

The client engaged a multidisciplinary developer who committed to working with the client's project manager from start to finish to ensure that budget and schedule constraints remained at the forefront of the process. This shared vision of delivering a facility on time and under budget led the entire team to the successful completion of this project. The developer was able to work directly with the design team to create a facility that met the current needs of the client, but that would also be adaptable as the client's environment and needs changed in the future. The developer relayed real-time pricing changes and schedule adjustments and kept the client informed of process modifications, keeping a constant flow of open communication between the parties involved.

Partnering with a general contractor (GC), the developer then assisted in the evaluation of vendors and subcontractors to ensure capacity to meet the difficult schedule. Because so much effort was expended to select the best group of building providers, record-setting rain delays did not derail the project timeline. The building team was able to adapt its work and add manpower to meet the shared vision, ultimately delivering the site on time and under budget. At the end of the day, the multidisciplinary developer was the key to this client's success.