Millennials — people ages 18–34 — now comprise more than 50 percent of America's workforce, and that percentage is growing.

To promote job recruitment and job retention, and to enhance productivity, it is strategically prudent for employers, planners, developers, and architects to understand the work environment this demographic favors. So, with perhaps a wee tilt toward generalization, let me highlight some workplace preferences of the millennial generation.

Making Connections
Millennials are not keen on conventional private offices. Corner offices no longer represent a badge of success. These workers tend to favor transparent space that promotes a team environment and an energized atmosphere.

They look to connect with each other — and the workplace design can capture what is known as "activity-based working." They like unplanned meetings, and want to seize upon "aha!" ideas arising from spontaneous encounters. Serendipitous moments are inspirational and drive big ideas.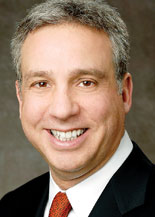 Design today is intended to trigger innovation, fresh ideas, and a sense of community. Good design is a catalyst that fosters conversation — and unanticipated epiphanies. Even cubicles, once intended to preserve privacy, now promote collaboration with lowered partitions and improved ergonomics.

Rejecting static conference rooms, many millennials feel at ease in a setting that tends to mirror the kind of environment where they were raised: WiFi access, charging stations, and an emphasis on mobility and movement.

Sustainability
This generation is tuned in to sustainability. Many are concerned about the construction materials that comprise their workplace, preferring "green" environments that qualify for LEED certification. They want energy-efficient work environments — they like to be illuminated by energy-efficient lighting — and they favor green roof decks, especially those offering outdoor space.

Millennials do not want to devote hours each day to commuting. They favor living, working, and relaxing in the same vicinity. That is why today's best-performing real estate markets, particularly the "gateway cities," are urban settings. Cities are safer and greener than ever — and fit comfortably with the lifestyle of employees in their "live, work, and play" world.

Fewer and fewer millennials keep 9-to-5 hours. Many come and go as they please. That is why employers want to offer a funky, cool environment — a conducive setting with amenities that keep workers engaged in the office.

Health and Wellness
Health and wellness are high on the millennials' list. They would rather work in a setting featuring such amenities as outdoor space, access to fresh air, bike storage, fitness facilities, and health food courts.

Access to food is also important to this workforce. They prefer cafes and lounge areas. Many workplaces have oversized kitchens offering healthy snacks all day.

Taking a wellness-oriented mindset, some workstations are now staffed by employees who prefer a new trend: standing up while working. Some employers are also considering allowing some desks to electronically elevate.

These design approaches are not only practiced by scrappy start-ups and the mature technology companies like Google and Facebook. Many world-class multinationals — such as Barclays, JPMorgan, MasterCard, IBM, Sony, and Revlon — adopt these features in their quest to attract and retain young employees.

And what is possibly the best reason to design offices that appeal to millennials? Well, these are the workers who will one day run the company.