AD: What is meant by "intelligent space design"?

Kruklinski: "Intelligent space design" is a space planning technique that allows real estate management professionals to determine the optimal layout of space to maximize utilization and efficiency. The positive impacts range from higher employee satisfaction to monetary savings through energy optimization.

AD: How does the office workspace impact an employee's performance?

Kruklinski: The physical workspace plays a large role in the well being of a company's workers. If employees appreciate and enjoy the environments they are in each day, they will be more engaged and productive. According to a recent study by the International Interior Design Association (IIDA), half of the 1,206 employees surveyed who were satisfied with their workplace envisioned working at the company in the next year.

Workplace flexibility also leads to greater employee satisfaction. Open-office layouts with a variety of meeting space options, such as in Siemens New Way of Working (NewWow) offices, give employees choices during the workday. Remote working also gives employees work/life balance, and proper change management can ensure that this flexibility leads to productivity.

AD: What is Siemens New Way of Working (NewWow)?

Kruklinski: NewWow was introduced in January 2011. Currently, NewWow has been implemented in more than 120 sites in 35+ countries around the world. It is an open-office configuration that allows for a culture of collaboration and trust. The setup has allowed for an organic rise of cross-functional teams, leading to increased productivity and employee satisfaction. One of the top goals of NewWow was to reach an optimum utilization of space at each location while keeping an open, inviting office environment.

AD: How much input should a company's employees have in designing their workspace?

Kruklinski: At Siemens, we feel that it is important to allow for managers and employees to have input in the design of their space. It ensures that each employee feels that his or her voice is being heard. While we can't implement every idea, employees are certainly given the opportunity to express requests and concerns. This reinforces our mission that our employees have a sense of ownership in the environment they will be spending a large amount of time in each day.

AD: What other effects does space design have on a company? Its bottom line?

Kruklinski: At Siemens, we are invested in sustainability. The new Siemens headquarters in Munich is an example of how sustainability can play a role in building design. The effect on the environment in this project can be best seen in the following results:
The building's annual CO2 emissions have been reduced to just nine kilograms per square meter.
The building has 7,400 LED lamps and makes use of daylight and presence sensors, which has helped to reduce power consumption by 25 percent, helping Siemens to continue to meet its goals of having its building run with low operating costs.
Sustainable building design is also cost-effective, as it allows the building's systems to run effectively and leaves less opportunity for human error (for example, automated lighting systems prevent high electricity bills from an employee forgetting to flip the switch).
Another area where workspace design plays a role is business continuity. When an emergency situation arises, such as a natural disaster, snowstorm, or fire, the NewWow configuration allows our team members to work remotely from anywhere. Employee safety is our first priority, and no employee ever needs to put himself or herself at risk to travel to work. A safe and productive day is just as accessible from a remote location or from home.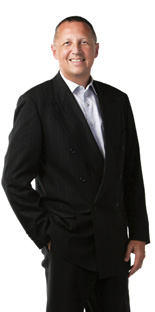 AD: What about employees working remotely? Can they be as productive as those who work in the company's facility?

Kruklinski: Yes, employees that work remotely are just as productive, and sometimes more productive and satisfied, than those working at the office. Occasional remote working allows for a better balance of work and home for some employees, therefore, making them happier and working better. Siemens has also refined its change management program to ensure that expectations are properly communicated to employees.

AD: I've read that some companies that have allowed employees to work remotely — IBM for instance — are now bringing them back into the office. Do you see this reversal happening and why?

Kruklinski: We have seen it happen at IBM and Yahoo, but Siemens currently doesn't have plans to eliminate the option. The privilege of working remotely is certainly dependent on the job function and performance of an employee. The NewWow offices are intended to create a balanced working life between in-office and remote, in which employees can move seamlessly from one to the other.

AD: Anything else you'd like to add?

Kruklinski: One of the tenets of intelligent space management is data. Without knowing how your employees use their workspace, it's impossible to know how to properly manage your office. Siemens Real Estate (SRE) is exploring the use of technology in workspaces and conference areas that measures factors such as traffic between buildings, how many people are in meetings, and other information. From these statistics, SRE can determine exactly how much space is needed in the building, what kind of space, reduce its footprint, and ultimately make the workspace more efficient.