Many property owners develop sites with the idea of attracting fast-growing, early-stage companies in emerging industries like robotics or artificial intelligence. But are they really prepared? Have they really thought through what attracting companies like these means?

First, let's look at some of the challenges:
A company that has just spun off from a university has no independent financial history, may have little or no revenue from operations, and only a handful of employees, none of whom has ever run a business before.

A company may have only a few employees at the outset but will grow dramatically over the course of even a relatively short-term lease. Its needs will change — perhaps it will require a larger space for employees, a larger lab and R&D facility, large amounts of outdoor space for test tracks, or airspace for testing drones. Such a company isn't sure what its future holds, how fast it's going to grow, and what its space needs are going to be. Some companies have predictions that turn out to be wrong, and some fail altogether.

Strong balance sheets and relationships are key.
Developers working with such companies will need to have strong balance sheets, longer than usual time horizons, and a broad perspective to succeed. They must have the flexibility to take some risk, invest some of their resources, and be willing to bet on the future success of their tenants.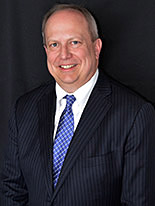 A large and diverse portfolio is also an important asset. An early-stage company might want to start out in a small office in an urban location, close to its university sponsor and a pool of talented young people who represent its future workforce. A year later, it might receive a government contract that requires the company to have a large test track in a more remote location.

Not only do developers need to maintain relationships with their tenants, they need to maintain relationships throughout the industry, so they can recognize future trends and anticipate the market's future needs. If they build out lab space for a particular tenant and its business fails, how much of a challenge will it be to find another tenant for that space?

Landlords should also build a reputation in the field for offering properties with the attributes these tenants desire. Will they be near other companies in their fields, with that critical mass creating a sense of energy and dynamism, as well as allowing for potential business synergies?

If the property is being built out for a specific user, will the developer be sufficiently well-regarded in the community to be able to obtain whatever approvals are necessary? If it's a major construction project, will the developer be able to deliver on time, and does the developer have a track record with projects of that nature?

In a sense, it boils down to this: Will tenants feel supported and understood? Will they feel the same way about their landlord as they do about other business relationships — like it's a partnership, with a developer who "gets it," and who can help them anticipate and meet their needs as they grow? That's the mentality developers need to successfully market themselves and their properties as homes to an industry that is transforming so many aspects of our society.