Editor's Note: This article was developed in collaboration with Duke Energy.


Your company is nearing the end of the property search for a new facility — the short list has been determined and the final round of analysis is under way, including a review of the most critical site selection factors. For many companies, availability and cost of power is a top priority, especially for businesses that consume considerable energy, such as data centers.

Working with a utility early in the site selection process is helpful for determining the energy options that can be provided for a particular property; utilities also have knowledge of other sites that may be a better fit than the properties currently being considered. For example, Duke Energy works with a wide range of industries and offers numerous high-quality sites across its service area of North Carolina, South Carolina, Florida, Indiana, Ohio, and Kentucky that may not be on a site selector's radar.

Site selectors and economic developers are tasked with helping clients successfully expand or relocate their business operations. To achieve this, they must have deep knowledge about available sites and understand how to gather the key information they need to answer all questions regarding utility services at candidate locations.

During a relocation or expansion, company leaders, site selectors, and economic development agencies typically ask a utility about time to market (how long it takes to get power to the site), energy cost, available energy incentives, how much energy is available (or could be made available) for certain sites, land ownership, reliability of the power, renewable energy credits, and generation mix. For utilities, providing accurate information on electric services to potential customers can be complex and requires energy-consumption data from similar operations that can hopefully be made available.

What Utilities Need to Know
Site selectors will often tell utilities, "I need 50 MW," with no additional details. This is not enough information for an accurate rate estimate. The utility requires more specifics about energy needs, including the required load on the first day of operations. The more specific companies can be about expected energy use, the more accurate the utility's proposed service solutions will be.

Duke Energy requires two key numbers to make an accurate power cost estimate and to determine the best method of service: demand (in kW) and consumption (in kWh).

Demand is the maximum (peak) rate at which power will be consumed for a certain period of time (usually about 30 minutes). For example, a data center has a much higher maximum rate compared to a small facility. Demand will determine how the service delivery is designed. Consumption is the amount of energy that is consumed over time and is typically provided as a monthly figure.

The best way to determine demand and consumption is by using an energy bill from a similar plant operation. If this is not possible, electrical equations can determine an accurate cost estimate. The load factor — the ratio of energy demand to peak demand — is also useful to know. The highest a load factor can be is 100 percent. Typically, the higher the load factor, the less expensive the rates per kWh.

As the project advances, the utility will need more information such as the ability to interrupt, anticipated operating hours, build-out schedule, power quality and reliability, and details on specialized loads (motors are an example) that can have disproportionate impacts on system operation.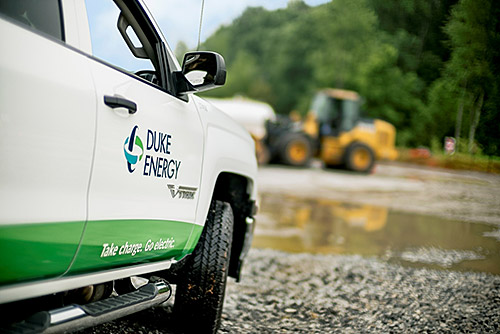 Determining the Best Solution
Lack of detailed information from customers can slow down a utility's ability to quickly determine service solution options, as well as the best sites/buildings for the project. If a utility is given the wrong industry requirements for a project, with insufficient load details (for example, told the project is light industrial when it is actually a data center), the sites and buildings submitted will not be the best for the project. Therefore, submitting complete information to the utility is the best way to streamline the evaluation process and secure the best rate estimates. A utility economic development team like Duke Energy will do all of the work to find a correct site for a power user once given the correct information.

Major cost-drivers in supplying electricity to a site include constructing new electric infrastructure and the purchase and construction of new rights-of-way. Extremely large users are sometimes directly served from the transmission lines when justified by load requirements or unusual circumstances. If this is the case, the following apply:
Utility bears right-of-way acquisition and power line construction costs if the best method of service is determined to be via transmission lines.
Customers bear this cost if they opt for transmission service when the utility has determined that the best method of service is via distribution lines.
Early and Often
The Duke Energy Economic Development team has a long history of being a strong partner for businesses, site consultants, economic development organizations, and real estate or architectural engineering firms. The utility provides access to high-quality sites and delivers stable, competitive rates with incentive riders that can be customized to a company's energy needs. By contacting a utility's economic development or business recruitment team as early and often as possible during the site selection process, the location team can ensure the company will obtain the best utility incentives and the lowest possible energy rate.