As manufacturers race to meet consumer demands for faster supply chains, more customized products, and competitive pricing, the industry landscape is quickly evolving. In fact, today's factory appears more like a state-of-the-art tech lab than a traditional assembly line — a place where operational technology, information technology, and advanced robotics converge to make production lines more efficient than ever. A place where downtime, waste, and product defects are minimal, and highly skilled workers and complex machinery integrate seamlessly.

Laced with intricate control systems, massive data centers, robots working alongside humans, and high-tech rapid material-handling systems, a glimpse into today's factory is a reminder of the brilliance behind these buildings. Let's examine how today's manufacturers are staying ahead of the innovation curve — and adding value across the entire production chain — by making their facilities even smarter than their products.

Robotics on the Rise
The global influx of robots in manufacturing is not surprising. With the industry predicted to hit $135 billion by 2019, it's clear that the robotics boom shows no signs of waning. After all, as Dr. Jing Bing Zhang, research director for IDC, recently told Forbes, robotics is "among the core technologies that is enabling significant change in manufacturing."

So, what does this change mean for manufacturers? It's simple. Factories are now more efficient and productive than ever. In fact, a recent New York Times article found that U.S. manufacturers are now producing 47 percent more than they did only 20 years ago. This growth can largely be attributed to an increasing level of automation that is being designed into manufacturing facilities today.

While the benefits of automation and robotics are clear, competitive manufacturers know that innovation, flexibility, and adaptability cannot be fostered by machines alone. Only people can develop and improve manufacturing processes to better align with rapidly changing consumer demands. And, with robots requiring significant programming efforts, their capabilities are far more rigid than their human counterparts. So, when dealing with extremely complex operations on the assembly line, humans are actually far better equipped.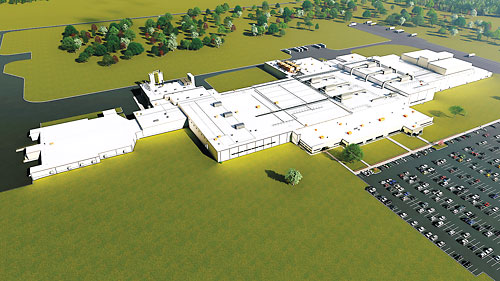 Some Examples
This is particularly true in the automotive manufacturing space. For example, Mercedes-Benz knows that consumers' increased need for customized products calls for a new breed of production — one where human workers are merely complemented (not replaced) by their robotic counterparts. As the company continues to offer a broader range of models with customized features, it's become clear that the variety is too great for machines to take on alone.

So instead, Mercedes is leaning on skilled people to carry them through an age focused on individualization. Robots will still play a role in the process, but they will be smaller, more flexible, and be able to function more collaboratively with humans — hence the term "cobots."

"We're moving away from trying to maximize automation, with people taking a bigger part in industrial processes again," said Markus Schaefer, Mercedes' head of production, in a recent Bloomberg article. "We need to be flexible."

Just as automotive manufacturers are forging new ground in production, food processors are navigating the waters of manufacturing innovation as well. To stay ahead of factors such as commodity prices, increasing food safety concerns, constant changes in consumer demands, and intense price competition, food processors must leverage the latest technologies to establish differentiation.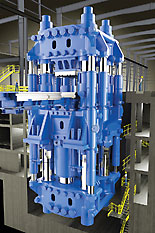 For example, Clemens Food Group's new fresh pork processing facility in Coldwater, Mich., will feature a patented equilibration cooler system that will give them better control of carcass shrinkage. Once operational, the facility will be one of the only hog processing plants in the United States to feature this particular system. Additionally, Variable Retention Technology (VRT) is being incorporated into the freezing process to increase efficiency and production. While a typical meat-freezing process can result in a three-day waiting period before the product is sent to packaging, VRT Clemens will optimize the process according to specific product and case sizes, and will decrease freeze time from three days to less than 24-hours.

Clemens is also strategically deploying a combination of vision and robotic systems throughout the production process to reduce cross contamination, increase food safety, provide a safer work environment, ensure product consistency, and increase yields.

The aerospace industry is also looking to capitalize on emerging technologies and equipment that will propel the industry to new heights. In fact, according to Deloitte, the global aerospace and defense industry is expected to return to growth in 2016, with total sector revenues estimated to increase by 3 percent. In tandem with this growth, aerospace companies such as Boeing are now using 3D printing to enhance production of low-volume, lightweight parts. Boeing is utilizing Stratasys' Infinite-Build 3D Demonstrator, which turns the traditional 3D printer concept on its side to print on a vertical plane, allowing for nearly unlimited part size in the build direction. This is ideal for production of large-scale parts, such as those used in the aerospace industry.



We're moving away from trying to maximize automation, with people taking a bigger part in industrial processes again.

Markus Schaefer, head of production, Mercedes

And, as demand for large-scale aerospace parts grows, manufacturers in the aerospace market are also investing heavily in state-of-the-art equipment to stay ahead of the competition. For instance, Weber Metals, Inc.'s new titanium and aluminum component manufacturing facility in Paramount, Calif., will feature a massive 60,000-ton forging press, which is the largest privately funded forging press investment in the world. This state-of-the art press will allow Weber, a wholly-owned subsidiary of OTTO FUCHS, to produce some of the world's largest monolithic forging components.

In addition to allowing Weber to manufacture more advanced, lighter materials, the press will feature green technology to decrease waste and energy consumption, and increase efficiency. Likewise, operators will be able to forge parts in very tight tolerances thanks to an integrated load-balancing feature. The magnitude of this piece of equipment alone will pave the way for a new set of industry standards and supply-chain capabilities as Weber expands its capacity and capabilities beyond its competitors.

"This large-scale investment underpins our strategic alignment in the global aerospace market," said Dr. Klaus Welschof, aerospace industry sales manager for OTTO FUCHS, in a recent interview with Forging magazine.

Manufacturing for the Future
As manufacturers across all industries continue to evolve with changing consumer needs and fluctuating market demands, investments in advanced equipment, robotics, and technology will continue to surge. The fast-evolving global marketplace calls for a new breed of production — and savvy manufacturers are answering by constantly adapting their processes, equipment, and skilled workforces to stay ahead of rising competition. And, at the forefront of these inherent changes will undoubtedly be the engineers, architects, and builders creating the brilliant factories that will define the future of manufacturing.