Editor's Note: This article was commissioned by the Greater Richmond Partnership, which approved and paid for this posting. The Richmond region has become a favorable location for "middle-office" jobs.


To reduce operational costs and improve efficiencies, more companies are separating departments such as marketing, legal, and finance from their headquarters and re-establishing them in lower-cost cities. This trend is termed "middle office" relocation because these functions fall between C-suite responsibilities and the back office.

This rapidly emerging market is gaining traction as more companies in high-priced locations look to reduce operational and labor costs. In the financial services industry, for example, Deutsche Bank, Goldman Sachs, and Morgan Stanley have recently made middle-office relocations.

In most cases, a company will maintain a high-profile headquarters office for its executives and other key management leaders. Mid-level professional jobs, however, can easily be shifted to less expensive locations.

What Constitutes the "Middle-Office"?
"Middle-office processes are decision-centric, flexibly structured, and usually involve extensive collaboration," says Dennis Donovan, a principal with Wadley Donovan Gutshaw Consulting (WDGC), a site-selection consulting firm in Bridgewater, New Jersey. Middle-office functions include asset management, sales, settlements, treasury, market research, business intelligence, security, and special projects.

WDGC analyzed critical data from different parts of the country to determine suitability for middle-office operations. Key locational drivers in the survey included demographics and workforce, labor resources, level of postsecondary achievement, labor demands, market wage patterns, quality of life/transferee appeal, and nonstop flight connections.

The results showed that the "sweet spot" for middle-office operations is a mid-sized metropolitan area with an abundance of skilled labor, strong college and university systems, and an attractive and affordable quality of life. For the eastern U.S., the data indicated that the Greater Richmond area is one of the most promising locations for middle-office operations, especially considering its proximity to the Washington, D.C.-New York City-Boston corridor.

Jennifer Wakefield, senior vice president of marketing at the Greater Richmond Partnership, agrees. "The exodus of companies from high-priced markets such as New York City and Washington, D.C., is intensifying," he says. "Companies can save exponentially by relocating a portion of their headquarters jobs into many lower-cost, mid-sized markets without sacrificing the quality of talent."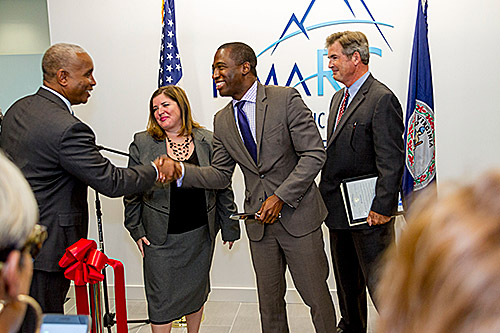 Richmond: Top-Ranked for Middle-Office Location
The Richmond, Virginia, region is the headquarters of 10 Fortune 1000 companies and the major divisional headquarters or center of operations for many other leading businesses. Capital One, the area's largest employer with more than 11,000 employees, has maintain middle-office operations in the region for over a decade. Companies that recently moved a middle-office operation to Richmond include CoStar, AvePoint, and ICMA-RC.

Site selectors working with clients on middle-office moves usually focus on the scale and sustainability of the specialized talent pool. The cost of this talent is also carefully considered. Richmond's talent pool is replenished with well-educated graduates from the nearly 20 colleges and universities within the Greater Richmond area, making it highly capable of sustaining sizable middle-office operations — for example, up to 1,000 employees. When CoStar selected Richmond over Charlotte for its global research headquarters in 2016, it ramped up from 0 to 700 employees in just over one year, creating a direct talent pipeline of graduates from Virginia Commonwealth University.

"Richmond's talented labor force allowed CoStar to hire very strong teams for our research headquarters," comments Lisa Ruggles, senior vice president of Global Research for CoStar Group.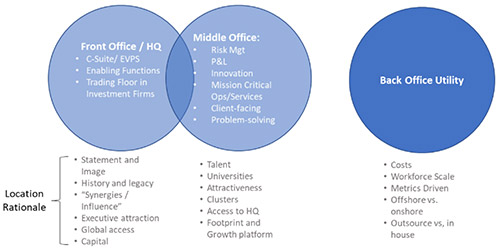 Brian Michael Brown, Esq., corporate COO and general counsel for Avepoint, a Microsoft partner that relocated its middle-office functions from New Jersey to Richmond, agrees. "Richmond's academic institutions provide a steady supply of graduates who are highly qualified for roles in accounting, finance, legal, marketing, human resources, and technology," he says.

A high quality of life and an affordable cost of living are also key factors when shopping for middle-office locations. "Richmond's relocation attractiveness is very strong," notes Donovan. Base elements include a dynamic and historic central city that supports a work-live-play environment, attractive suburbs, regional amenities, and a generally uncongested transportation web — all at affordable costs compared to major metro areas. "These highly desirable assets are now generating considerable attention," adds Donovan.

Ruggles points out that many CoStar Group employees were excited to relocate from Washington, D.C., to Richmond. "They discovered they were able to afford a larger, nicer apartment or purchase a house without compromising their quality of life," she says. "Richmond has an amazing outdoor scene and many of our employees bike or walk to work."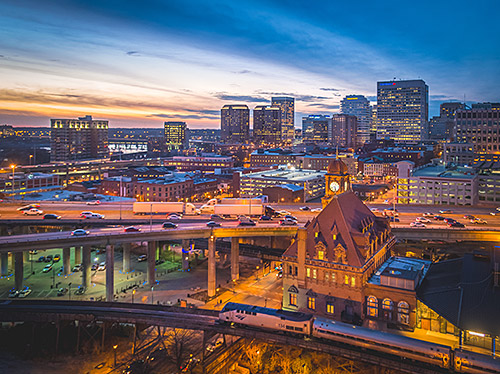 Affordable and Efficient Operations
WDGC believes that Richmond's assets are market-ready for middle-office corporate functions. Marketable advantages include its growing middle-office ecosystem, talent capacity, workforce stability, and quality of life.

According to Donovan, when companies move selected business operations into middle-office locations, they typically achieve significant annual cost reductions, with the financial payback period being about three years. "This is also before any incentives are awarded, which only enhance the business case," Donovan notes.

"Companies from New York City or Washington, D.C., can save up to 21 percent on labor and 33 percent on Class-A office space by opening a middle-office operation in the Richmond area," Wakefield adds.

Another Richmond advantage is its proximity to higher-cost cities in the Northeast and the Sunbelt, which are attracted to its expanding middle-office cluster, workforce talent, and lower business and living costs.

"Based on our ?ndings, the Richmond region is a very favorable location for middle office," Donovan concludes.