In basic terms, adaptive reuse is the redevelopment of an old building for a purpose other than the originally intended use. This form of redevelopment typically happens in urban cores, and the trend is gaining momentum both nationally and globally. These redeveloped properties are interesting in that they allow developers to take advantage of existing buildings. In urban cores, the majority of premium real estate sites have been built on, many of them long ago based on dated master plans and zoning codes. By acquiring existing buildings and repurposing them for current end-user needs, developers are ensuring key urban sites are once again reaching their highest and best uses.

For example, Portman Holdings is currently renovating an office building to incorporate a 200-room hotel on Peachtree Street in the downtown Atlanta CBD. Once complete next year, it will house the only hotel in downtown Atlanta that is directly above a MARTA transit station, providing access to some of the city's best attractions, convention locations, business districts, and more. It would be nearly impossible to find a comparable site on which to build a new hotel.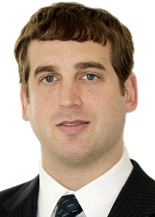 From a tenant point of view, the neighborhoods typically surrounding adaptive reuse projects are often positioned for success in their own right. They tend to be popular areas and neighborhoods with distinctive character and authenticity. Adaptive reuse sites are often close to centers of activity such as public attractions and other amenities, and, most importantly, provide end-users with sought-after urban cultural and social experiences.

A large section of the U.S. population is currently regaining a taste for urban living and moving from suburbs back into redeveloped cities. Many of these individuals are attracted to buildings that maintain historical elements and character, features that cannot be built from the ground up. This is true across all kinds of real estate, but none more so than office. As companies compete to attract the best talent possible, locating in a redeveloped building — with its character, charm, and amenities — is becoming a key part of recruitment and retention strategies.

Adaptive reuse is so appealing that our 60-year-old development company has expanded its business model beyond ground-up development. Our strategy now includes buying below replacement costs in urban cores and taking a creative approach to utilize buildings for something other than their originally intended purposes. If the team is able to preserve or restore original and historic elements such as brick or windows, redevelopment will benefit from an authenticity that cannot be recreated in new buildings.