Ask just about any economic-development professional in Southern Indiana what characterizes the local economy and one of the first things you'll hear is "our people know how to work and how to make things. They're good at it."

That's the word from Darrell Voelker, director of the Harrison County Economic Development Corp. and president of the South Central Indiana Economic Development group. A bit to the west, the message is similar: "We are good at making things and distributing them," says Greg Wathen, president and CEO of the Economic Development Coalition of Southwest Indiana. "And we're getting better at it and more sophisticated at it."

Move past that simple description, though, and the story gets more complex. Southern Indiana is the hilliest and most wooded part of the state. Much of it is rural, yet it also benefits from a strong presence in technology R&D and financial services, a growing medical sector, significant architecture, and internationally prominent Big Ten higher education. There's even a massive Naval base that has neither ships nor a major body of water.



Manufacturing & More Driving Growth


But manufacturing is the best place to begin when discussing what makes the Southern Indiana economy tick. "Manufacturing drives a lot of it, as it does in Indiana as a whole," Wathen says. Transportation equipment is a big part of that. Near the southwest corner of the region is a major Toyota truck plant that turns out Sienna minivans, Sequoia pickups, and the majority of the world's Highlander SUVs. The city of Greensburg in the southeast part of the state hosts a major Honda plant. Beyond the thousands of direct jobs, these plants and assembly operations elsewhere in Indiana and nearby states support thousands more jobs at component suppliers across Southern Indiana.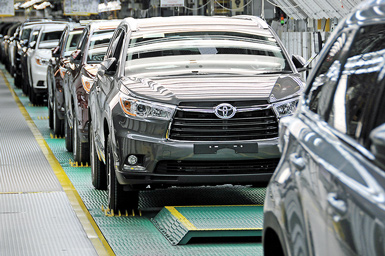 There's also General Motors, with a casting plant in Bedford that makes aluminum engine blocks and was recently targeted for millions in new investments. Add to that the operations of Cummins Inc., a global, Fortune 500 engine-maker headquartered in the southern Indiana city of Columbus. Its commitment to southern Indiana includes a $100 million expansion at its plant in Seymour. Historically, Cummins has been a model corporate citizen — its best-known legacy is the world-class architecture found all over Columbus, funded through the vision of a longtime Cummins CEO.

Plastics also play a big role, Wathen observes. In Mount Vernon, which is in the far southwest corner of the state, SABIC operates one of its largest innovative plastics facilities worldwide, manufacturing and exporting high-end plastic resins. Not far away in Evansville is the headquarters of Berry Plastics, which at more than $5 billion in annual revenues is one of the biggest plastic-packaging producers in the world.

The region is big in metals, too, says Wathen, particularly aluminum. He says there are fewer than a dozen aluminum smelters remaining in the U.S., and one of the biggest is Alcoa's Warrick Operations, a more than 9,000-acre site along the Ohio River just to the east of Evansville. Two more smelters are less than an hour away on the other side of the river, Wathen adds. Mount Vernon's major plastics operations will soon be joined by a massive fertilizer manufacturing facility. Midwest Fertilizer, set to break ground later this year, represents a more than $2 billion foreign investment and will manufacture nitrogen-based fertilizers for the American market.

Beyond manufacturing, Wathen points out that the largest Indiana-domiciled banking company, Old National, is headquartered in Evansville. As major Indianapolis-based banks one-by-one were acquired by out-of-state institutions, Old National continued to strengthen and grow across the state and region, remaining independent.

Meanwhile, Evansville is the focus of an unusual development in medical education, says Jeremy Sowders of the Radius Indiana regional economic development partnership. The Indiana University School of Medicine is joining together with the University of Southern Indiana, the University of Evansville, and Ivy Tech Community College on a downtown Evansville facility that will turn out the next generation of doctors, nurses, and other allied health professionals. It's an innovative collaborative approach for addressing the labor shortage expected to hit the medical professions in coming years.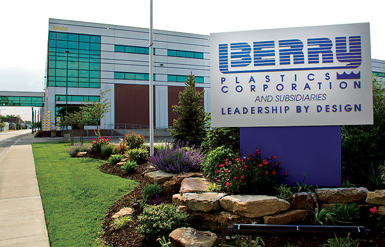 A Military Presence


A lesser-known driver of development in the southern part of Indiana is a 100-square-mile military complex in Crane, about midway between Evansville and Indianapolis. Sowders notes that the installation has multiple tenants, including the Naval Surface Warfare Center Crane Division, the site of sophisticated military R&D conducted by a large, highly trained workforce including numerous Ph.Ds. Also onsite is the Crane Army Ammunition Activity, a supplier of munitions that supports hundreds of jobs.

Just outside the military site is Westgate@Crane Technology Park, a high-tech development for those doing contract work for the military R&D operations in Crane. It's also a prime spot for capitalizing on the intellectual property developed there. For example, the $14 million Battery Innovation Center facility hosts industry and research partners striving to develop and commercialize cutting-edge battery and energy storage technologies.

Crane sits along a brand-new stretch of Interstate 69, which is giving the region significant new connection possibilities. The highway is now complete from Evansville to Crane, and the section heading north toward Bloomington is now under construction. The project will eventually connect with the existing I-69 in Indianapolis.



Confronting Challenges


The interstate and the manufacturing rebound bode well for the region, but local officials know there are challenges ahead as well. "These are primarily rural areas," Voelker points out. That means it can sometimes take extra effort to meet infrastructure needs that bigger cities take for granted. Such problems aren't insurmountable, to be sure, but they require extra consideration.

Wathen adds that "it can be a challenge to attract new workers" for the growing manufacturing sector. Manufacturing jobs can pay quite well, he points out, but they require specific types of education — and not necessarily the traditional college degrees that society encourages so many young people to pursue. "A big challenge is replenishing the workforce pipeline," he explains. Still, economic development officials point out, workers raised here tend to have a work ethic that serves companies well - a culture reflecting the area's roots in agriculture, forestry, furniture manufacturing, and the like. As Voelker notes, "The mentality - the work ethic that made this a big manufacturing region years ago - is still here."