Editor's Note: This article was written for the Greater Richmond Partnership, which approved and paid for this post.


A strong DEI (diversity, equity, and inclusion) culture in the workplace leads to improved teamwork, collaboration, and innovation. Diversity is important for accelerating positive change and making it easier to recruit talented personnel and stay connected with remote workers. It also improves company reputation and brand; a workforce of varied backgrounds and life experiences; and is appealing to potential new clients.

DEI efforts are also vital for retaining employees. Highly inclusive companies are more likely to achieve their financial and operational goals by up to 120 percent.

Turnover increased dramatically during the "Great Resignation," especially among under-represented groups. Now, with workers in high demand, Black, Indigenous, and People of Color (BIPOC) have more employment options and "are being hired by progressive, forward-thinking companies that are focused on gaining diverse, high-potential talent in the transition," says Dr. Tiffany Jana, founder of TMI Consulting, a diversity and inclusion management consultancy firm based in Greater Richmond, comprised of the City of Richmond and the surrounding counties of Chesterfield, Hanover, and Henrico in Virginia.

DEI has also become a key factor when companies consider site selection. Before deciding on a site, many companies factor in DEI considerations, including the diversity of the local workforce, the community's involvement as a facilitator of social progress, and the diversity hiring practices of other regional businesses.

"We strongly feel that the diversity of our workforce is one of our strongest advantages," says Jennifer Wakefield, president and CEO of the Greater Richmond Partnership. "Our population is 38 percent non-white compared to the U.S. average of 28 percent, meaning we have the diverse talent companies are looking for. We've made major strides in DEI as a region physically removing barriers to inclusion. And we've received a perfect score on the Human Rights Campaign's Municipal Equality Index (LGBTQ+ inclusion ranking) for two years in a row."



Before deciding on a site, many companies factor in DEI considerations, including the diversity of the local workforce… and the community's involvement as a facilitator of social progress.

The recent mega-project CoStar announced in the City of Richmond of 2,000 new jobs and 750,000-square-feet of office is tied to DEI considerations. Back in 2016, CoStar had also considered North Carolina for the site of its research headquarters but when HB2 (the infamous bathroom bill) was passed, it helped sway the company's decision to Richmond.

At the time, the company stated, "We will affirm LGBT rights and the rights of every one of our employees and those in the community are a very high priority and core to our firm's values." During the recent announcement, CoStar CEO Andy Florance cited the diverse and equitable environment in the region.

"Companies want to know that their community will be welcoming and inclusive of their employees and reflect the diversity of their workforce," says Sal Mancuso, Executive Vice President and Chief Financial Officer for Altria Group, also based in Greater Richmond. "I'm pleased to see business leaders and organizations starting to think and talk more collaboratively about an equity approach to development. This is the most effective way to be catalysts for positive community change."

"The current state of DEI in Greater Richmond is optimistic and improving," adds Charlene Whitfield, senior vice president of power delivery for Dominion Energy. "The doors to allow, promote, and encourage discussion around DEI have been opened, allowing meaningful conversations to take place. The first step in addressing and improving DEI is acknowledging that there is room for improvement, a willingness to effect positive change, and an open mind to consider the possibilities."

In fact, 34.6 percent of Dominion's workforce is currently considered diverse, according to its latest DEI report, with hiring of diverse employees increasing from 36.1 percent to 49.6 percent between 2016 and 2020. This included a 10.4 percent increase for women, 3.4 percent for black employees, and 2.8 percent for Hispanics. Importantly, Dominion increased diversity at the leadership and executive level, with 71 percent of those reporting directly to the utility's CEO now considered diverse. This will help Dominion achieve its goal of having 40 percent of its workforce comprised of women and people of color by 2026.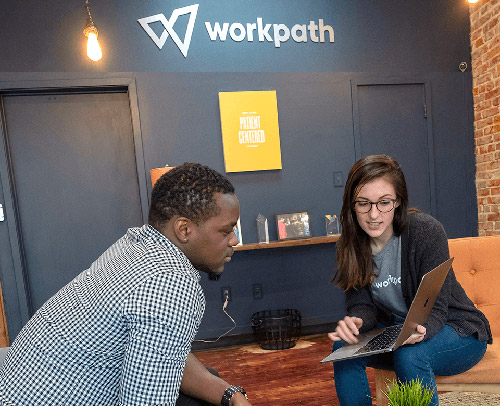 Local Initiatives for DEI Growth
"The workforce in Richmond can only be strengthened with diverse ideas and perspectives and an inclusive environment where all experiences are valued and heard," says Jonathan Harmon, chairman of McGuireWoods, one of the largest law firms in the country. In 2020 the Richmond-based firm created a racial justice task force to work with several communities. The company worked with Virginia's governor and state legislators to advance racial justice and change numerous laws that negatively impacted African Americans. "This type of ongoing leadership, communication, and collaboration is essential to bring real, long-lasting change," says Harmon.



The current state of DEI in Greater Richmond is optimistic and improving.

McGuireWoods also created a monthly series of online panel discussions called "Leaders in Color." These webcasts attract attendees from across the country who participate in wide-ranging, frank conversations on racial and social justice issues and discuss how law firms and companies can work together to re-examine and advance DEI in their organizations.

In early 2020, Altria Group established its "Inclusion and Diversity Aiming Points" with the goal of achieving 50 percent/50 percent gender parity within its senior leadership, with at least 30 percent of those leaders being Persons of Color. "The aiming points also include achieving levels of representation of senior leaders who are LGBTQ+, veterans, or persons with disability," says Mancuso. "We developed these goals by listening to our employees, benchmarking ourselves against other companies, and doing candid assessments of where we are performing well and where we need to do better."

At a statewide level, Governor Ralph Northam accelerated DEI progress when he asked state agencies to turn in their DEI plans for the year. In addition, he also created the nation's first cabinet-level DEI position. "Corporations have been doing DEI for a while, but their efforts are often inconsistent," says Jana. "State-level diversity commitments have added a level of urgency to the conversation. Multiple sectors expanding their commitments simultaneously increases the sustainability of efforts at the community level. We are finally moving in the right direction, together, but we still have a long way to go."



Strong DEI is critical for the Greater Richmond area as it seeks to attract workers and investment.

Moving DEI Forward
"Richmond is learning from other regions and working to create more inclusion in the workforce," says Jeff Conley, manager of Henrico County's Supplier Diversity program, which assists small, female, and minority-owned businesses. "We have a more focused approach toward diversity and are creating more opportunities than we have in the past."

Although Richmond is making DEI progress as a region, there is, of course, always room for improvement. For example, one approach is providing under-represented communities with career-readiness resources and curriculum via K-12 and career technical education (CTE) programming, with the support of the corporate community.

"In the long term, I believe this is critical to expanding the workforce pipeline in areas where there is a lack of diversity in the workforce," advises Whitfield. "Another way to expand DEI is by adopting measurable commitments to increase diverse representation on corporate boards and within workforces, which pushes companies to identify and eliminate unconscious bias in recruiting, hiring, development, and promotion practices."

Those in Greater Richmond will continue to promote strong DEI efforts as the region works to attract workers and investment.