Editor's Note: This article was commissioned by the Orlando Economic Partnership, which approved and paid for this posting.


Manufacturing leaders repeatedly identify the skills gap as the most urgent problem facing U.S. manufacturing today. According to Deloitte, by 2025 about two million manufacturing jobs will be unfilled because employers will not be able to find enough qualified workers with the STEM (science, technology, engineering, and math) skills needed for operating increasingly sophisticated, high-tech equipment.

"The skills gap is immediate," says Sarah Boisvert, author of The New Collar Workforce. "One executive told me that engineers are now a dime a dozen in many specialties, but finding a good digital machinist is next to impossible."

STEM jobs today require some level of post-secondary education — typically two- or four-year degrees or advanced degrees (or, in some cases, apprenticeships). Forward-thinking companies that depend on STEM employees locate in geographic areas that can provide an abundant supply of well-educated STEM workers — and Orlando is one of the top locations in the nation when it comes to that resource.

According to a January 2018 survey by Forbes, Orlando's rate of STEM job growth is the highest in the country. Emsi ranked Orlando third-highest among large MSAs for STEM job growth over the last five years. And in its "2018 Leading Metro Locations" report, Area Development ranked Orlando 11th out of 394 MSAs for prime workforce.

Orlando's high-quality STEM workforce is a big reason local high-tech clusters — including aviation and aerospace, defense, digital media/interactive entertainment, IT, life sciences, biotechnology, modeling and simulation, optics and photonics, and sustainable energy — are thriving. In May 2018, Forbes ranked Orlando first in the U.S. for manufacturing job growth among the 71 largest metros, with an impressive 23.6 percent growth since 2012 and 7.9 percent in 2017 alone. Many of these jobs are STEM positions with advanced manufacturing firms such as Lockheed Martin, Mitsubishi Hitachi Power Systems Americas, and Siemens Energy. Orlando even attracts firms from the West Coast, such as Finexio, a financial technology company that recently relocated to Orlando from Silicon Valley.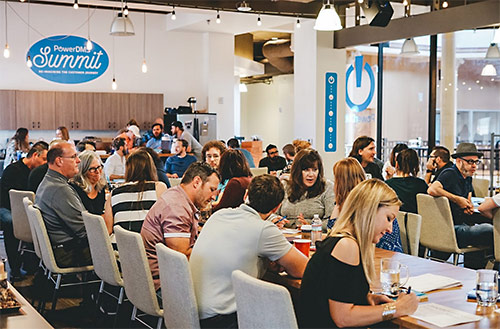 Building a Strong STEM Workforce
Orlando has the perfect blend of attributes for building and supporting a highly skilled STEM labor pool. The city has a high in-migration rate, especially among millennials, a demographic that is more adept with technology than older workers. The region has more than 35 colleges, universities, technical schools, and private institutions, including the University of Central Florida (UCF), Full Sail University, Rollins College, Stetson University, Florida Institute of Technology, Florida Polytechnic University, and others. In 2017 Emsi ranked Orlando the 25th-highest for STEM program completions from colleges and universities. With more than 500,000 college students within a 100-mile radius, Orlando is the center of a well-supplied talent pipeline.

"Orlando's higher-education institutions do a great job preparing STEM workers and collaborating with the business community for specific needs," says David DiGiacomo, CEO of Power DMS, a policy management software firm. "Companies that have the ability to provide mentorship and advanced training opportunities to these new STEM workers will grow and succeed in this market."

For example, EA Sports, a leading developer of sports video games, helped create the Florida Interactive Entertainment Academy master's degree program at UCF, and "we continue working with UCF to develop the talent pipeline for related skillsets," says Daryl Holt, vice president and head of operations for EA Sports. "We also helped UCF establish its master's program in data analytics."

The Royal Bank of Canada has established an Innovation Lab in Orlando, led by Eddy Ortiz, Vice President of Solution Acceleration & Innovation. He builds his STEM team in Orlando by pairing the skills and motivation of recent graduates with the experience and guidance of a more established workforce. "We have a big focus on hiring interns and staff from the large universities in the area," says Eddy Ortiz. "It is so important and beneficial to work with recent graduates — not only to give them the tools to launch their professional careers, but also because it is a huge benefit to the company. Recent grads bring the most up-to-date skills, they have an open mind, and they are hungry to learn and make a difference."

The Florida High Tech Corridor Council — an economic development initiative of the University of Central Florida, the University of South Florida, and the University of Florida — is committed to growing the area's STEM talent pool to support the approximate 20,000 high-tech companies in the area. Programs include stemCONNECT, an educational initiative that strives to educate middle- and high-school students about the importance of STEM and related career opportunities. Representatives from academia and the private sector collaborate to present hands-on sessions that cover interesting STEM fields such as modeling, simulation, and training; robotics; and aerospace.

Similarly, EA Sports has implemented several programs at its Orlando studio to inspire local students to pursue careers related to STEM. For example, in July, the company hosted 10 female coders from local high schools for an intensive one-week "summer camp" that explored the applications of STEM in video game development.

Additionally, the growth of the STEM workforce is fostered through internships for college students such as those provided by PowerDMS. Max Glass, a TechOps intern at PowerDMS is a computer science/cybersecurity student who assists with the firm's day-to-day IT and facilities-related projects.

"At first, I was strictly IT helpdesk, assisting members of the PowerDMS team with computer issues. But as I learned more and more, my leaders gave me more responsibility and opportunities," says Glass. "Currently, I concentrate on information technology, assist with side projects, manage facilities (office needs), and company assets, and now I shadow members of the development/engineering team which helps me prepare for the future…The past year at PowerDMS allowed me to see the inner workings of a company. I hope one day, after graduation, I can work at PowerDMS full time."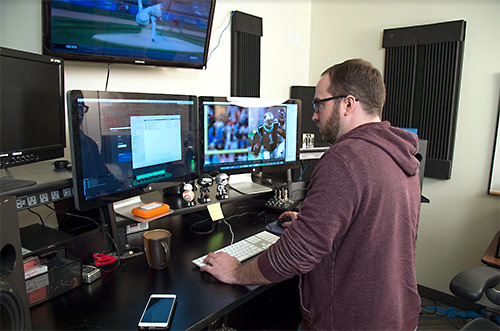 A Collaborative STEM Environment
"Contrary to popular belief, the basic tenets of computer engineering, programming, and data science all work outside of the area codes surrounding San Francisco and New York City," comments Justin Kennedy, chief operating officer for Sonobi, a technology developer that designs advertising tools. "For Sonobi, our proximity and ability to establish close, local relationships with these universities give our location in Orlando a competitive edge over other companies. We get 'first look' at these STEM graduates because we've been engaging with them over the duration of their college careers."

Multiple high-tech industries in Orlando have helped build a diverse STEM labor pool. "For example, the defense industry produces great candidates with a background in security programming, which is needed for the banking applications that we build," says RBC's Ortiz. "Being close to Disney World also means there is a skilled pool of visual design, augmented reality/virtual reality, and animation talent in the area, which is relevant to many of the emerging technologies that we as a bank are exploring."

Perhaps Orlando's greatest strength as a STEM destination is the willingness of the tech community, academia, and government to share, collaborate, and work toward mutually beneficial goals, such as reducing the skills gap in the Orlando region.

"In Central Florida, we realize we are stronger and better together," comments EA Sports' Holt. "This community is seriously focused on STEM education and numerous resources are available to companies seeking assistance. With leaders in business, education, and government working together to strengthen an already successful ecosystem focused on a sustainable future and broad-based prosperity, we will continue to develop and retain STEM-focused talent critical to present and future needs."