The ever-increasing demand for online content such as movies, videos, apps, and social media is spurring the adoption of cloud services to store all this content. This, in turn, is expected to double the size of the North American data center industry by 2021, according to JLL's 2016 North America Data Center Outlook report.

"With information streaming in from every corner of the world, organizations struggle to understand where and how to best manage and process their data to deliver instant, reliable access to information for consumers and businesses alike," says Bo Bond, Central Region lead for JLL's Data Center Solutions Group. "Cloud services, digital content, and new data sovereignty laws are setting the data center market on fire," he continues. "Demand is historically strong, so the onus is on the data center operators to build space fast enough, while also accommodating shorter, more flexible lease structures that have become highly popular as data strategies have evolved."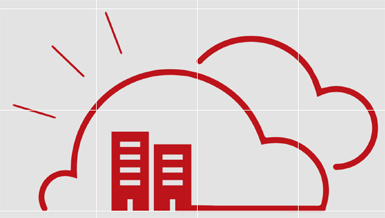 2016 North America Data Center Outlook
Top 2016 Data Center Trends

Data Center Markets - Atlanta

Data Center Markets - Austin & San Antonio

Data Center Markets - Boston

Data Center Markets - Chicago

Data Center Markets - Dallas

Data Center Markets - Denver & Colorado Springs

Data Center Markets - Houston

Data Center Markets - Los Angeles

Data Center Markets - New Jersey

Data Center Markets - New York City

Data Center Markets - Northern Virgina

Data Center Markets - Northwest (Greater Seattle Area / Central Washington / Hillsboro, Oregon )

Data Center Markets - Phoenix

Data Center Markets - San Francisco Bay Area

Data Center Markets - Greater Montreal Area

Data Center Markets - Greater Toronto Area (Including Barrie & Kitchener/Waterloo Region)

Data Center Markets - Western Canada
Additionally, data sovereignty laws subject digital data to the laws or legal jurisdiction of the country in which the data is stored. According to the JLL report, countries around the globe are increasingly enacting such laws. Consequently, some of the data industry's biggest players are quickly expanding globally to meet growing demand and regulatory compliance requirements.

Top Trends
The JLL report, which covers 17 North American markets for data center facilities, reveals the top trends influencing U.S. data center locations, as follows:
Cloud adoption will double the size of the data center industry over the next five years.
Data center users are disbursing data across locations, aligning with smarter data management strategies.
Data sovereignty laws are redrawing the global data center location map.
Climate change is shaping data center legislation and technology.
Cloud services will continue to be the primary demand driver in North America," says Bond, "The industry's biggest players are ready for it. They are upping their game with smarter capacity planning and virtualization strategies to meet the growing demand for this very specialized space."