Site selectors are frequently asked questions such as, "Where would my business have access to a workforce that meets my cost and skill requirements? What will the availability and cost of labor be in five years?"

Assessing labor market suitability for a new or expanding operation involves more than just researching the area population size and unemployment rate. Other considerations should account for an understanding of competitive wage positioning to better attract talent, an assessment of the depth and concentration of targeted skills, an understanding of evolving demographic attributes, as well as measuring the level of competitive labor demand and capitalizing on local workforce-training resources.

A comprehensive approach addresses these and other labor-market considerations through analysis of published statistics, and field-based research (employer interviews with firms employing similar skills). The goal is to uncover potential near- and long-term operating risks and to find the location that best supports the broader location decision and commitment.


Tightening labor conditions are typically more profound in smaller metro areas and may produce increased wage pressure, higher turnover, and elongated recruiting times.




No Two Labor Markets Are The Same


While unemployment rates can be a general indicator of workforce participation levels, they are by no means a definitive answer in assessing a region's ability to accommodate additional employment demands. Since the recession was declared "over" in June 2009, employment in the United States has grown by 6.3 million jobs (4.5 percent change), and the unemployment rate has fallen from 9.7 percent to 5.4 percent in the same period. However, the job uptick has impacted regions of the United States differently, and not all areas have benefited.

Broadly speaking, as employment demands increase, workforce supply should equal or exceed the job growth, or tightening labor conditions will prevail. Such resulting conditions are typically more profound in smaller metro areas and may produce increased wage pressure, higher turnover, and elongated recruiting times.

On this basis, metro areas across the United States that appear to be experiencing higher levels of tightening labor market conditions total approximately 80 and include regions such as Cleveland, Ohio; Elkhart, Indiana; Fargo, North Dakota; Midland-Odessa, Texas; and Youngstown, Ohio.



Understanding Regional Workforce Profiles


Beyond measuring labor supply/demand indicators, assessing a region's degree of skillset specialization is critical in order to effectively scale operations to the desired headcount. This is particularly important for industries that are in high demand (e.g., trades, healthcare, and information technology).


Across the United States, wages can vary up to 35 percent for the same position, particularly within blue-collar related positions.


As an example, if a company were looking to hire a high volume of experienced welders, it would be beneficial to measure the volume and concentration (relative to the United States) of existing welders and quantify the number of graduates from related trade programs. Locating in an area offering both greater supply and concentration of these requisite skills may help shorten recruiting time and mitigate turnover.

Building a staffing profile as it pertains to the most numerous and/or critical positions will better enable the quantification of related talent in a given location. Once complete, the staffing requirements (i.e., job functionality and prerequisites to hire) can be best matched to standard occupation titles defined by the U.S. Bureau of Labor Statistics.

Proper wage positioning is also an important contributing factor to ensure a successful hiring experience and can better position the long-term operating outlook. Across the United States, wages can vary up to 35 percent for the same position, particularly within blue-collar related positions. Researching market pay rates can be accomplished through subscription-based resources or the U.S. Bureau of Labor Statistics, and should be coupled with additional primary research (i.e., interviews with comparable employers).

Over the past 10 years, the annual wage increase for production-related occupations has averaged 2 percent per year, while average wages for management, business, and financial-related occupations have grown at 2.3 percent per year. In recent years, however, signs of a strengthening economy are further evident with annual wage increases in excess of the 10-year average (2.2 percent and 2.8 percent, respectively, Q3 2013 to Q3 2014).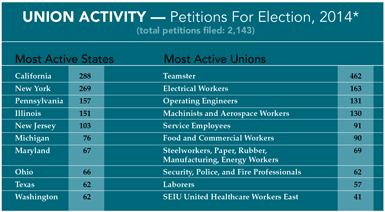 Identifying Trainable Labor


Another component in assessing a region's labor market is to understand the demographic and socio-demographic attributes of the population base. This includes factors such as age, income, family and life stage, degree of urbanization, educational attainment level, and occupational tendencies.

Cushman &Wakefield's approach in formulating a trainable labor profile benchmarks a company's existing employee roster and identifies common employee-demographic attributes for top performers and other cohorts of interest. The results are impactful and can help select labor markets that best resemble key preferred attributes.



Geography Matters


Beyond broader metro- or county-level statistics, area site positioning is a critical factor in attracting and retaining talent. As simple as the concept seems, an operation's long-term success is at risk by not locating more proximate to key labor resources. Why?
Elongated employee commutes expose higher attrition risk.
Above-market wages may be necessary to gain market visibility.
Direct competitors could "intercept" the targeted workforce supply via competitive site positioning.
As an example, a recent project in which Cushman & Wakefield was evaluating labor market suitability for a 500-employee distribution center in a western U.S. metro area found hourly wages for material handlers to be $1.00+ higher in an industrial park just 15 miles away. The wage premium was uniformly implemented by park tenants to better attract and incentivize warehouse workers to make longer commutes to the industrial park. Comparable warehouse employers located closer to the more urbanized area did not recognize the wage premium.

Other site-positioning factors that may impact recruitment include physical barriers (e.g., river/bridge crossings, roadway bottlenecks, train track crossings, mass transit connectivity, etc.) or political barriers (e.g., the negative perception of crossing a state or county line, income tax implications, etc.).


Direct competitors could "intercept" targeted workforce supply via competitive site positioning.




Union Activity


Union membership in the United States has steadily declined over the past 36 years. According to UnionStats.com, private-sector membership has fallen from 21.2 percent in 1979 to 6.7 percent in 2013. Coupled with the decline is a growing trend of state legislative changes concerning an individual's right to decide whether or not to join or financially support a union (referred to as right-to-work legislation).

Currently, 24 states recognize right-to-work legislation (largely across the southern United States, Great Plains States, and the Rocky Mountain region). Recently, two states (Indiana and Michigan) with traditionally higher levels of union membership passed right-to-work legislation. Other states that are considering similar changes include West Virginia, New Mexico, and Wisconsin.

Moreover, several conservative groups have initiated a movement to change right-to-work laws on a local level in states where such legislation is not recognized. In Bowling Green, Kentucky, for example, the Warren County Fiscal Court approved a right-to-work ordinance in 2014 that would allow employees represented by a union to opt out of paying union fees.

Right-to-work legislation is, however, just one factor to consider when locating or expanding an operation. Additional research is suggested concerning petitions for election certification/decertification, union-election activity, and a review of existing union contracts at relevant employers and industries. A summary of the most active unions and states concerning petitions for election in 2014 are shown in the accompanying chart.


Several conservative groups have initiated a movement to change right-to-work laws on a local level in states where such legislation is not recognized.




Workforce Training


Partnering with an area college or university to establish apprenticeship programs or customized workforce training programs can help make a positive impact on recruitment and worker retention. In West Michigan, for example, a cluster of approximately 20 sewing firms realized the need to proactively replenish a retiring and experienced workforce of industrial sewers. In conjunction with economic developers from The Right Place, Inc., Grand Rapids Community College developed a curriculum to address the training need. The program received financial support from corporate investors to offset student tuition and equipment purchases.

Many states have taken action to address the hiring and skilled-worker needs of employers. While the list is extensive, highlighted below are recent notable changes in the past 2014 states' legislative sessions.

Georgia: The Zell Miller Grant covers the full cost of tuition for eligible students in certificate or diploma programs at the state's technical colleges. Additionally, the state boosted funding to provide more tuition assistance to students enrolled in certain industry training programs.

Iowa: The legislature introduced an Apprenticeship Training Program Fund and provided additional monies to support the state's Pathways for Academic Career Education and Employment (PACE).

Wisconsin: The Fast Forward program was allocated $35.4 million in workforce training funds to be used for grants to technical colleges to reduce waitlists for programs in high-demand fields.

Tennessee: The legislature created the Tennessee Promise Scholarship, which allows students to attend community or applied technology colleges for free.



In Sum


Every labor market is unique. Evaluating a region's labor suitability for a new or expanding operation should consider many factors beyond population size and unemployment rates. Understanding the interconnectivity of topics pertaining to competitive demand, pay practices, attrition, applicant flow/quality, geographic site positioning, union activity, benefit offerings, and training resources is important and will better inform a location commitment decision.