From the Port of New Orleans to the manufacturing facilities of the Shreveport area, Louisiana has been experiencing tremendous economic growth at a time when much of the nation has remained stagnant. Manufacturing, energy, transportation, and agribusiness continue to lead the state's economy, while software development and biotech are blossoming into important sectors.

Louisiana has made impressive strides in recent years to create - according to Area Development's recent survey of location consultants (2013 Top States for Doing Business) - one of the most business-friendly environments in the nation. Economic development leaders say generous tax incentives, a well-trained work force, relatively low operating costs, and a robust transportation infrastructure - that includes world-class ports, six interstate highways, and access to all six Class 1 railroads - make Louisiana a great place to locate.



A Strong Business Climate


Deputy Secretary of Louisiana Economic Development Steve Grissom says that since 2008 the state has attracted development projects that have resulted in 83,000 direct and indirect jobs, along with more than $50 billion in new capital investments. Grissom explains that impressive economic "momentum" in the state has fueled tremendous growth and development in recent years.

"We've seen impressive growth in energy, manufacturing, and process industries with a number of projects topping a billion dollars or more in capital investments. We're also seeing an increase in software development and technology investments," says Grissom.

He credits Louisiana's strong business appeal to generous tax incentives, a nationally recognized work force development program (Louisiana FastStart), low operating costs, and a business-friendly environment. He points out that Louisiana held strong during the recession and that during the past five years, the state's GDP growth was about 50 percent faster than the national average.

"When you look at all the business climate rankings, Louisiana now stands higher than it did in 2008. We've made a lot of positive reforms and we're trying to build that momentum," Grissom says.

Among the large projects Louisiana has attracted recently is Dow Chemical Company's plan to invest $1.06 billion in two polyolefins plants in Plaquemines Parish. Also, Teleperformance recently announced plans to add 740 new jobs to its Shreveport customer contact center. Other large investments include a $42.6 million BASF polyurethanes blending facility in Geismar; a $100 million natural gas-to-liquids plant in Westlake; and a $168 million investment by Cool Planet Energy Systems to build three biorefineries in Alexandria and Natchitoches. And just this past August, Incitec Pivot, Dyno Nobel, and Cornerstone Chemical broke ground on a $1 billion ammonia plant in Waggaman, one of the largest of its kind in the nation.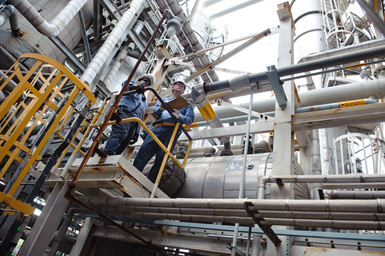 Work Force Training, Financial Incentives, and More


The 2013 Gallup report "State of the American Workplace" found that Louisiana leads the country with the highest percentage of "engaged" workers. LED FastStart was among the top-three leading work force development programs in the nation according to Area Development's Top States report for 2013. Launched in 2008, the program helps companies recruit and train workers at no fee for employers if they commit to creating a modest number of jobs.

According to a February 2012 report from the Tax Foundation and KPMG, Louisiana offers the second-lowest state and local tax burden in the nation for a new business operation. To top it off, the state also offers generous tax incentives. For example, the Angel Investor Tax Credit (AITC) provides a 35 percent tax credit on investments in early-stage businesses that need start-up and expansion capital. The Competitive Projects Payroll Incentive Program offers an incentive rebate of up to 15 percent of a company's payroll for up to 10 years, and the Quality Jobs program provides a cash rebate of up to 6 percent to companies that create well-paid jobs and promote economic development. There are also property tax abatements for the rehabilitation of existing structures, enterprise zone tax credits, industrial tax exemptions, and some of the largest motion picture tax credits in the nation.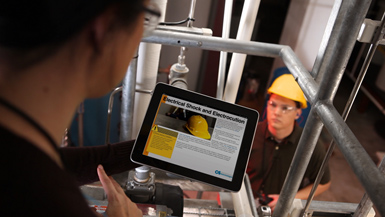 Local economic development organizations are also helping recruit businesses to Louisiana. Melissa Ehlinger, vice president of Strategy, Policy and Research at the New Orleans Business Alliance, says shortly after the organization was founded in 2010, it started developing ProsperityNOLA: A Plan to Drive Economic Growth for 2018. As an actionable plan created through months of research, it is designed to serve as the city's roadmap for economic progress in the coming years.

Ehlinger says ProsperityNOLA has been put into action in three phases and has a focus on five industry clusters: advanced manufacturing; bio-innovation and health services; creative digital media; sustainable industries; and transportation, trade and logistics. Tourism and hospitality has always been one of the city's biggest revenue-drivers, but Ehlinger says the city has been eager to diversify its economy post-Katrina.

In addition, Louisiana has seen so many television shows and films produced here in recent years that parts of the state have been dubbed "Hollywood South." New Orleans, Shreveport, and Baton Rouge are top locations for filming and production. In 2011, Louisiana surpassed $1.3 billion worth of television productions.



Technology Experiencing Growth


The high-tech industry is also seeing impressive growth. Louisiana offers one of the nation's most comprehensive incentives for software development. The Digital Interactive Media and Software Development Incentive provides a 35 percent tax credit on payroll for in-state labor and a 25 percent tax credit for qualified production expenses with no cap or minimum required.

Some major tech companies that have set up shop in the state in recent years include Electronic Arts, Pixomondo, and Moonbot. Gameloft, one of the top publishers of mobile games, chose New Orleans as the location for its new development studio. It was enticed by not only the incentives but also the FastStart program, which helped it attract more than 700 highly qualified applicants.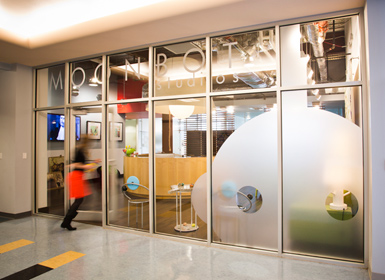 Grissom says GE Capital recently established a 300-job software development technology center in New Orleans and IBM opened an 800-job business solution center in Baton Rouge. "The incentives, quality work force, and low cost of living create a very low-cost environment for many of these companies," he adds.

About 130 miles west of New Orleans, the rapidly growing city of Lafayette is earning national accolades in its own right. Area Development recently ranked it the number-one mid-size city and the best place for economic and job growth in a study of 380 metropolitan areas. Gregg Gothreaux, president and CEO of the Lafayette Economic Development Authority, says much of the city's growth is attributed to the energy and healthcare industries, which account for 40 percent of the area's GDP. He says those "recession-proof" industries have helped hold growth steady while providing an impetus for the area's growing finance and entertainment industries. Lafayette's bustling oil-and-gas–related economy supports over 1,300 related businesses.

Gothreaux says Lafayette is also seeing growth in the technology sector. The city is home to one of the national's largest municipally owned fiber-to-the-premises networks, which offers one gig symmetrical Internet access at inexpensive prices through LUS Fiber. The University of Louisiana at Lafayette plays a prominent role in Lafayette and creates and economic impact of $775 million. It has more than 16,000 students, 2,100 employees, and more than $51 million in external research funding. Gothreaux says the university helps maintain a highly skilled work force, which grew by 15,500 in 2012, while much of the nation was just emerging from a recession.

"Forty percent of the local work force is employed in wealth-creating or high value-added industries. This existing base of wealth creation is attractive to established businesses and entrepreneurs," Gothreaux notes.

Some parts of Louisiana are also experiencing heavy biotech investments. Currently under construction, the BioDistrict New Orleans will span 1,500 acres of the downtown area and will feature two major hospitals along with world-class bioscience research and development. The project is estimated to create $3.3 billion of economic activity over the next 20 years along with 34,000 direct and indirect jobs.

Next: Energy and Manufacturing Thriving