As industrial organizations search for ways to reduce cost and improve efficiencies, energy invariably winds up in the crosshairs. Add market volatility and the ever-changing demands on our power grid to the mix, and energy management becomes a moving target for CFOs, facility managers, and procurement departments alike. Before taking on another energy-efficiency project and diverting resources to costly equipment upgrades, try shifting your focus. The bull's-eye might lie in your energy data.

By analyzing usage and consumption patterns through energy management software, facilities are able to bridge the gap between the theory of saving energy and the act of actually eliminating wasted dollars through reduction in energy usage.

Energy managers should be preparing for the future instead of trying to predict it. Looking at a recent utility bill and asking "where can we save?" might be a waste of time and resources. Unfortunately, a utility bill is merely a summary of your total usage for the past billing period and lacks the real-time data necessary to change behavior and usage patterns.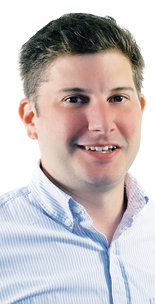 Data-driven energy management uses a combination of smart meters and energy-management software to monitor energy usage in real-time, delivering to the user a clear picture of where and when energy is being used. Utilizing data in real-time allows facilities to make adjustments on the fly to correct errant consumption, or set alerts to monitor wasted energy, while still maintaining optimum production. This holds true no matter what type of equipment is being used. And, since every new day brings with it a new set of data, your organization develops the ability to benchmark usage peaks and valleys over time.



Who Benefits?


By aggregating information from local utilities, the facility, and weather-reporting services, energy management software (EMS) ensures that multiple departments across your organization will benefit.
Facilities managers benefit because they can perform energy audits, track efficiency projects, and analyze consumption data.
Risk management improves in purchasing departments through utility tariff analysis, bill auditing, and budget monitoring.
Accounting departments rejoice when costs are reduced, data is stored for easy access during budget meetings, and audits and bills are paid on time. Further, this can avoid late fees and/or service disruptions.
Most importantly, everyone benefits through improved sustainability, which is a direct result of a reduction in greenhouse gas emissions realized through reduced consumption.
Scalability


Feel free to start with as few data points as you want and add up to thousands. The more data points that are added, the more can be controlled. Don't just start with the largest pieces of manufacturing equipment; EMS gives you the ability to add data points from HVAC, lighting systems, elevators, water pumps, fans, computer terminals, or any other device that uses electricity.

As your organization continues to evolve, energy management strategies will help it to make more intelligent, profitable, eco-friendly energy decisions, in real time. Your organization can then track performance and efficiency in order to ensure that its goals are met year after year. Whether utility prices are rising or falling, your organization is driving down costs by reducing consumption through behavior modification and active monitoring. Data-driven energy management is clearly the perfect hedge against rising energy prices, as users are now able to infinitely tweak their usage no matter what time of day or year.