Whether you are buying, selling, or renting commercial property, your ability to make a great deal depends heavily on your negotiation skills. When companies move or expand to a new area, they are doing so to make money, but poor negotiation skills can ruin their profit margins. The following tips can help you arrange a better contract and avoid future pitfalls in a negotiation.

Do Your Research
Before you go in to meet with an agent or owner, do your research. Obviously, you want to have a complete understanding of the location and any upcoming construction, legal, zoning, political issues, or other concerns. You will also want to research any local or state laws covering real estate or contracts that may differ from those at your original location.

Do your due diligence on the leasing company's or real estate broker's trustworthiness and any potential credit or fraud issues. Simple things such as looking for professionalism, double-checking information given, and confirming addresses can go a long way toward making sure you are negotiating with a reputable business. You should also expect that these steps are being used to investigate you and your company.

On a personal level, you want to make sure you understand who is making the decision and their motivating factors. Yes, they want to sell or lease a building to make money, but perhaps the timing of the sale is even more important to them. If you can make a sale happen more quickly, could they lower the price? Do they have an emotional tie to the building that you can address?

The more information you have, the better decisions you can make. Having more information will also help you appear more confident, which, in turn, will help you broker a better deal.

Have a Story
Negotiation isn't just about numbers. A good negotiation comes with both numbers and a good story. A top real estate negotiator will have an analysis of comparable buildings that sold or rented in the last year, complete with the differences between those buildings and the one being discussed. All of this can be laid out in a written report, but you need a story that humanizes you and your business.

Whether you're bringing more jobs to the area or you have a connection to the town, what is the part of the story that makes the seller or leaser want YOU to have this property? On the other side, be cautious of their story. Remember, everyone has equal access to advice on how to be a good negotiator.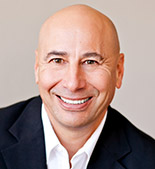 Know Your Bottom Line
We all know that scene at the car dealership where the salesperson writes a number on a piece of paper and passes it to the buyer. As the buyer, you should consider writing down your bottom line BEFORE you go into a negotiation. Even share that number with a trusted advisor or friend. Why? Negotiating a deal can become an emotional experience. Many experienced negotiators have gone into situations planning on doing one thing and wound up doing something completely different due to the emotions of the situation. Writing down your bottom line or other breaking points, you hold yourself accountable to your own intentions; by sharing these intentions with friends or advisors, you risk becoming embarrassed if you don't follow through.

Stay Calm
A lot of damage can occur in negotiations because of emotional responses. You might be surprised at the number of times someone threatens the person on the other side of the table with legal action, a reputation-ruining campaign, or even physical harm. This reaction is somewhat understandable — it is hard to be on the weaker side of a negotiation. However, nothing ends a discussion more quickly than an expression of anger, greed, ego, fear, or emotional outbursts that can escalate into serious conflict. Keep your emotions in check by coming to the meeting prepared with realistic information and expectations. If you feel the person on the other side of the table is becoming too emotional, be prepared to leave and reconvene at a later time rather than try to exploit their emotion for your own good.

Think Collaboratively
We tend to think of negotiations as straightforward win/lose propositions — one person wins, the other loses. But it doesn't always have to be that way. Creating more ties and better relationships between you and your landlord (or real estate broker) will ultimately put you in a better position.

If you're looking to expand or relocate your business, real estate negotiations and contracts can seem like an overwhelming task. There may be a temptation to simply get through the negotiation so you can get to work. However, taking your time, doing your research, and thinking through your strategy can save you money and stress in the long run.