Editor's Note: This article was supplied and paid for by the St. Petersburg Area Economic Development Corp. and its community partners: the City of St. Petersburg, Pinellas County Economic Development, CareerSource Pinellas, Duke Energy, and Enterprise Florida, Inc. The St. Petersburg EDC notes that the area, which is routinely ranked as a top place to live and work, is emerging as a hub for innovation.


Nestled along the crystal clear waters of Tampa Bay, St. Petersburg, Florida, is emerging as a hub for innovation and the heart of Southeastern progress. Millennials are flocking to the Sunshine City for its cool vibe, active lifestyle, budding art scene, culinary excellence, and progressive attitude.

St. Pete routinely ranks as one of the top places to live and work in the U.S. Most recently, the city was named one of the "Best 25 Towns in America" by Outside Magazine and the "Best Place to Live" by Southern Living. Its vibrant downtown, independently owned businesses, murals and museums, and an average temperature of 73.7 degrees make it a tough place to beat.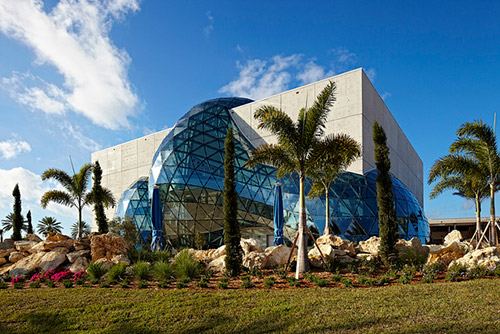 Here are the facts:
The median age in St. Pete has dropped to 41.8 with a total population of 268,768.
The city's cost of living is also below the national average, making it one of the most affordable mid-sized cities to live in the Southeast. St. Pete is characterized by 260 miles of waterfront property, but there's much more to discover when you explore the neighborhoods that make the city special. From brick streets and quaint bungalows to urban rooftop gardens, St. Pete offers a vibe, and price range, for everyone. The median sales price for a single-family home is $206,500, and $145,000 for a condo or townhome (Pinellas Realtor Organization, October 2016). Several historic neighborhoods surround downtown with brick, tree-lined streets meeting Craftsman-style homes, well-loved gardens, and welcoming porches. Its historic, small-scale neighborhoods balance the big-city pleasures.
St. Pete encourages its residents to go outside and explore. With 137 parks and seven miles of preserved downtown waterfront, the city boasts the third-largest urban waterfront park system in North America — not to mention, the Pinellas Trail, a 37-mile hiking and biking trail that is the longest urban linear trail in the eastern United States.
Cyclists and pedestrians in Pinellas County also enjoy more than 950 miles of bike lanes, sidewalks, and shared-use trails. The city has a strong commitment to further growth of St. Pete as a walkable city with safe cycling conditions. Coast Bikes, a bike share program, recently launched bringing more than 300 rentable bikes to St. Pete's downtown corridor.
There are five institutions of higher learning located within city limits that fuel a young, skilled workforce and attract talent to St. Pete from around the nation.

The University of South Florida St. Petersburg and USF College of Marine Sciences
Eckerd College
St. Petersburg College
Stetson University College of Law
Pinellas Technical Education Center

Students often fall in love with the area and decide to stay, bringing fresh energy and expertise to a variety of industries.
Two international airports serve St. Pete: Tampa International Airport (TPA) is a 25-minute scenic drive that connects travelers to major hubs in the U.S., Canada, and around the world. St. Pete-Clearwater (PIE) provides nonstop flights to regional airports around the U.S., and two destinations in Canada. Even closer to home is the Albert Whitted airport, located a few blocks south of downtown. Here, you'll find private charters and rentals, and a commercial St. Pete - Ft. Lauderdale flight.
City of St. Petersburg, Florida and Community Partners The culture has shifted.
In 2017, Travel + Leisure told their readers to "Skip Miami, Try St. Pete" mainly due to its budding arts and culinary scene. Some often compare St. Pete to Miami many years ago, when it was charming, authentic, and gritty.

Home to seven arts districts and counting, each arts district has distinctive character and boasts museums, galleries, studios, and thriving businesses. SHINE Mural Festival brings national and international artists to the city each year to transform public walls into life-size works of art. Monthly outdoor markets with local makers and artisans, showcasing handmade goods, vintage apparel, and furniture, give residents an opportunity to support local businesses. Culinary trendsetters collaborate with museums, and local galleries host underground art shows and pop-up markets. Art is part of the fabric of St. Pete's community.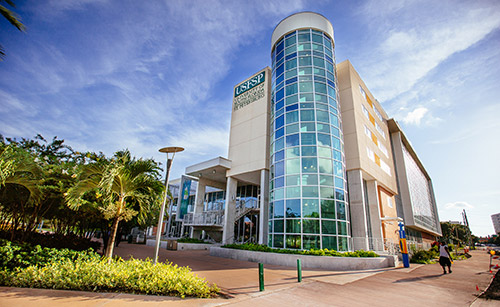 Bottom-line: St. Pete checks all of the boxes for big-city living, without suffering from congestion that leads residents of large cities to feel disengaged. Much like Austin decades ago, St. Pete has a best-kept-secret feel to it.

Millennials are pleasantly surprised by the opportunities and lifestyle in St. Pete. They're amazed by the waterfront park system and delighted by the number of things to do on any given day. More than anything else, they're immediately tuned in to how deeply residents care about the community. That kind of connection only happens organically, in a naturally inclusive environment that makes every voice matter.