Editor's Note: This article was supplied and paid for by the City of St. Petersburg and its community partners: the City of St. Petersburg, Pinellas County Economic Development, CareerSource Pinellas, Duke Energy, and Enterprise Florida, Inc. According to the sponsors, the Tampa Bay area's thriving startup ecosystem is drawing entrepreneurs.

Tampa Bay may be known for its endless miles of waterfront views and scenic beaches, but its startup scene is what's turning heads and creating buzz.

Comprised of three booming waterside cities — St. Petersburg, Clearwater, and Tampa — this region of 2.89 million residents is quickly gaining traction as an emerging hub for entrepreneurs and startups across the U.S. Desirable lifestyle, attractive tax structures, ambitious development, and innovative research centers are a few reasons why the Tampa Bay area is appealing but, most importantly, entrepreneurs see the region as unchartered territory. They see an innovative ecosystem with lots of room to grow and no oversaturated market.

Known as Florida's largest and fastest growing tech hub, Tampa Bay is determined to move beyond the stigma of a beachside getaway and transition into a thriving startup ecosystem with healthy investment opportunities. With backing from public and private partnerships, business owners, and government-led grass roots efforts, it's safe to say the region has made it onto the map. To prove it, Forbes recently named Tampa Bay No. 2 on its list of "Top 10 Best Cities for Young Entrepreneurs."

Community groups and organizations are doing their part to contribute to the growth of the sector. The St. Petersburg Greenhouse provides crucial resources to entrepreneurs looking to start or grow their business, along with increasing community engagement and building connections. It has also partnered with The Kauffman Foundation to host a weekly 1 Million Cups event, where a presenter speaks about his/her business idea followed by a question-and-answer session.

Located in Tampa, but serving the Bay area, Tampa Bay Wave, Inc. is a "by entrepreneurs, for entrepreneurs" nonprofit helping entrepreneurs turn ideas into growing tech businesses in Tampa Bay. The organization supports more than 150 tech startups and more than 250 entrepreneurs that call Tampa Bay home.

St. Pete's entrepreneurial focus is also gaining national exposure. In 2016, St. Pete was chosen to host the Kauffman Mayors Conference on Entrepreneurship due to its forward-thinking and supportive city government. The conference brings mayors, entrepreneurs, and entrepreneurship experts together to discuss ways to promote startup activity and encourage higher levels of entrepreneurship in their cities.

Major business leaders and small entrepreneurs are leading the way and creating momentum. The Penny Hoarder, a startup headquartered in downtown St. Pete, is one of the largest personal finance websites in the world and consistently ranks as one of America's fastest-growing companies. Owner, Kyle Taylor, chose the city for its lifestyle, workforce talent, and supportive community.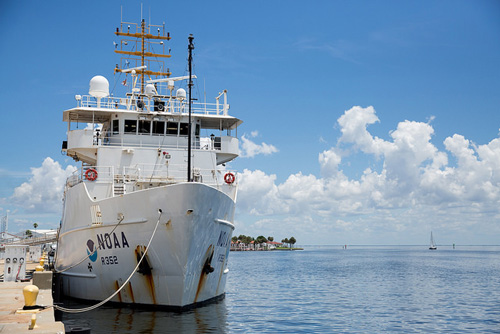 Reuben Pressman, a graduate of the University of South Florida St. Petersburg with a degree in Entrepreneurship, is now the CEO and founder of Presence, a mobile app to increase student engagement during their college experience. "I see St. Pete as a unique city of opportunity," says Pressman. "As a younger technology entrepreneur, I could build anywhere, but I chose St. Pete to have a role in helping shape and build the ecosystem rather than move to a city that's already set."

Intrinio, a fintech startup located in downtown St. Pete, is disrupting a traditional marketplace, buying and selling financial data, with their easy-to-access business model, unique algorithm, and low prices. The company has also partnered with universities and major financial services firms to offer its tools for educational purposes to train the next generation of workforce talent.v The Bay area's growth and cultural shift has encouraged recent graduates of local universities to stick around and start their careers in Tampa Bay. This has generated a robust pool of talent to fuel small startups and their workforces.

Pretty soon, people may start comparing Tampa Bay to Seattle. For now, they'll keep making strategic moves to attract young entrepreneurs — but 361 average days of sunshine and an average year-round temperature of 75 degrees doesn't hurt.