Editor's Note: This article was supplied and paid for by the St. Petersburg Area Economic Development Corp. and its community partners: the City of St. Petersburg, Pinellas County Economic Development, CareerSource Pinellas, Duke Energy, and Enterprise Florida, Inc. The St. Petersburg EDC notes that the area, which is routinely ranked as a top place to live and work, is emerging as a hub for innovation.
From finance titans to technology leaders, retail pioneers to healthcare pacesetters, St. Petersburg, Florida, is home to some of the biggest and most dynamic companies in the world.

Marine and life sciences join together the city's top-tier healthcare services with the largest marine and environmental sciences community in the Southeast. Major institutions in this sector include Johns Hopkins All Children's Hospital, the first U.S. hospital to be affiliated with Johns Hopkins Health Systems outside of the Baltimore and Washington, D.C., area; Bayfront Health; and the University of South Florida St. Petersburg; as well as various federal and state agencies such as NOAA and USGS. Additionally, John Hopkins is building a 225,000-square-foot, state-of-the-art research facility to be completed in 2018. The marine sciences cluster provides a total impact of $251 million in gross county product.



Specialized manufacturing, a growing sector that employs more than 3,100 people in St. Pete, can be distinguished by two niches: electronics manufacturing and medical devices manufacturing. Manufacturing exports total $843 million annually, contributing to Florida's rank as the second-largest medical device manufacturer in the country. The region has several workforce development assets including FloridaMakes, which provides individualized services to enhance manufacturing companies. Jabil, headquartered in St. Pete and one of Tampa Bay's largest companies, has been a regional economic development driver within the specialized manufacturing sector.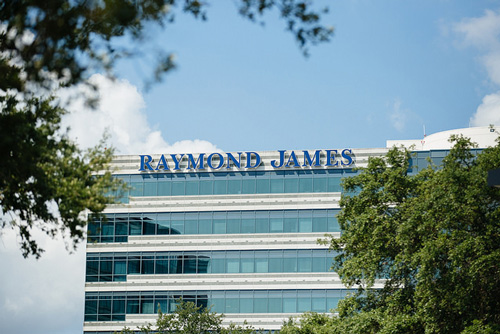 Financial services is the largest employment sector in St. Pete, employing more than 14,000 individuals in high-paying careers. St. Pete has the most concentrated financial services sector in Florida and the region — double that of the average American community. It is home to Raymond James, the largest financial services firm outside of Wall Street. Numerous institutions in the region help cultivate a sustainable, local workforce by offering numerous business and finance-related degree programs. The University of South Florida St. Petersburg recently unveiled its new state-of-the-art building — Lynn Pippenger Hall, which will house the Kate Tiedemann College of Business. With several major firms based in St. Pete, the city is set to remain a leader in financial services.

Data analytics is a quickly emerging sector of businesses using and manipulating "big data" to optimize business processes. Over the past 10 years, the data analytics sector grew by 36 percent in St. Pete. The market is projected to increase 40 percent annually due to the widespread use of big data in many industries. Several prominent firms, such as Valpak and HSN, position the city to capitalize on this growth by creating a hub for talent and employment in this sector. Given the city's many education and quality-of-life assets, St. Pete is well positioned to maintain a sustainable workforce. A scenic waterfront, thriving downtown, and relatively low cost of living also attract millennials who are likely to seek data analytic positions.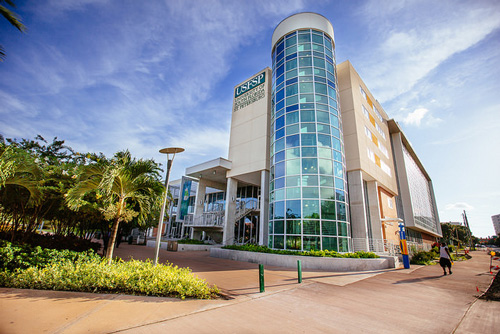 Creative arts and design is gaining traction with the organic growth of the city's arts and culture landscape. The arts are an essential economic driver and play a key role in the city's tourism efforts. As an industry sector, creative arts and design goes beyond the traditional fine arts, like the Dali Museum, and the more than 1,000 events held annually to include businesses engaged in graphic design, new media, and gaming. These creative occupations require high levels of technical knowledge, as well as workers with varying skill levels and backgrounds. Several local institutions cultivate talent for creative careers by offering academic programs in arts, media, and digital productions. With a growing reputation and burgeoning arts scene, St. Pete is poised to experience further growth in the creative arts and design sector.

St. Pete is growing smart and strategically to preserve the charm that perpetuated growth in the first place. It's a place where opportunities are forged, where the nation's top business leaders lay down roots for the long run, and driven professionals make an impact every day.