According to Amber Schiada, a research manager at Jones Lang LaSalle, "High-tech industry growth has outpaced the national economy by an average of four to one since 2010. This economic contribution is driven by start-ups, many located in high-tech incubators offering office space, but also access to professional services, collaboration, and venture capital opportunities." Her comments refer to a 2013 research report that connects the technology sector's impact on job creation to overall economic growth — and cites incubators as a major driver.



Contributors to Growth


Whether an incubator is based in California or Canada, there are some basic principles that show how incubators are materially contributing to economic growth, as follows:



Incubators help start-ups become successful by providing access to numerous resources from government, universities, and nonprofit organizations.



Originally envisioned as a way to draw freelance computer programmers out of their home offices, high-tech incubators evolved into networking power zones connecting start-ups with venture capital. Today, incubators and the emerging companies within them are collaborating with some of the largest and most esteemed organizations in the corporate and academic sectors. The teachers have become the students.

A case in point is RocketSpace's Corporate Innovation Program, wherein many of the Fortune 1000, which are the target audience for the program, host innovation teams alongside the start-up community on the RocketSpace campus located in San Francisco. Its analysts, who cover over 20,000 start-ups around the world, actively seek ways of driving partnerships and business links.



We think clustering is essential and believe it is significantly harder to innovate in isolation than when you are surrounded by like-minded entrepreneurs. It is a little like practicing to play football on your own or practicing with the 49ers.

Incubators are connecting big business with start-up innovation.



This connectivity happens most naturally in areas that combine a strong base of traditional industry, along with a tech-savvy work force. For example, major companies like General Motors, British Airways, AB InBev, Pearson, Samsung, and Microsoft have located teams at RocketSpace's San Francisco tech incubator.

In the Greater Toronto area, global giants such as IBM, SAS, and Microsoft have been in the area for years, as have the headquarters of 40 percent of the country's top ICT firms, including Google, Facebook, and Twitter. With that strong measure of industry success, it's no surprise that hundreds of new tech ventures have sprouted in recent years — and multiple incubators make it their business to connect the two. The Toronto area now has more than a dozen incubators and co-working spaces, including Communitech, MaRS, Extreme Startups, and Digital Media Zone.

Incubators connect digital services with "real world" customers, corporate partners, and investors.

Though the new tech companies that begin in incubators are overwhelmingly digital, they offer a diverse range of products that apply to every sector, from entertainment and marketing to financial services and life sciences. In an effort to be connectors, in addition to office space providers, RocketSpace encourages community engagement by offering educational events that range from cocktail parties to its RocketU courses, such as a 10-week developer boot camp. These add-on services and connections with investors represent an increasingly common strategy for incubators seeking to go beyond offering office space.

According to RocketSpace CEO Duncan Logan, "We think clustering is essential and believe it is significantly harder to innovate in isolation than when you are surrounded by like-minded entrepreneurs. It is a little like practicing to play football on your own or practicing with the 49ers. We view RocketSpace as the modern-day stock exchange of tech. We want to be at the nucleus of the cluster — the central hub with a scale of activity that produces fast-growth companies."

Connecting ideas within an industry, incubators can become a physical touch-point for an emerging specialized industry cluster. Across North America, incubators form reputations for bringing sub-specialties within the technology industry together. Beyond quantum computing, incubators exist that focus on biotechnology, mobile applications, and other specializations.

Ontario's Quantum Valley, for one, has been 14 years in the making, starting in 1999 with a quantum information group at the University of Waterloo, followed soon after with the opening of IQC in 2002. Less than six years later, the university launched the Waterloo Institute for Nanotechnology. With the opening in September 2012 of the Lazaridis Quantum-Nano Centre, Waterloo became the world's largest and most advanced hub for quantum science and nanotechnology — in large part thanks to that initial incubator group.



Venture capital and other investor connections can grow from incubator programs and locations.



Associations and incubator programs alike can help bridge the gap between capital and idea. RocketSpace cultivates symbiotic relationships with local VC investment firms to connect its companies with third-party funding, while Silicon Valley's Plug and Play Tech Center has partnered with more than 150 venture capital companies, which come to the Tech Center for monthly deal-flow and brainstorming sessions.

Other programs are more formal. For example, the Ontario Network of Entrepreneurs (ONE) has effectively fostered such relationships, in large part thanks to its own ecosystem, which includes Communitech, the innovation hub in Ontario's technology triangle that boasts tenants such as Google and Blackberry, and MaRS, the Toronto technology and science incubator and accelerator.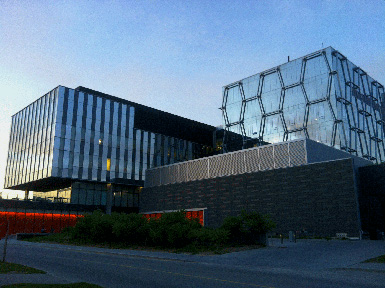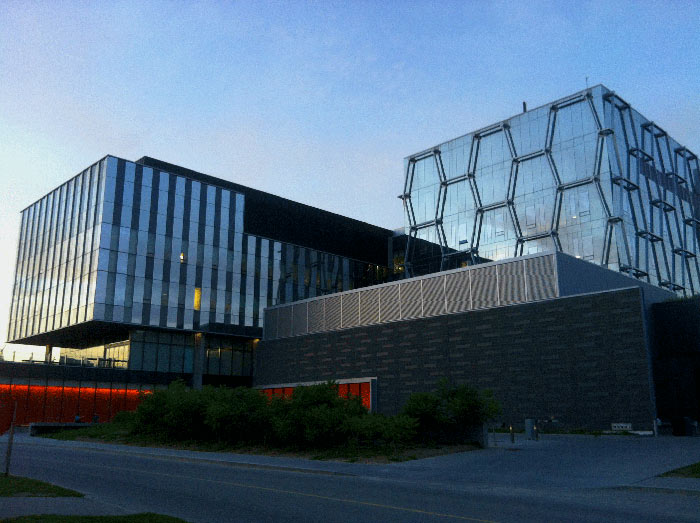 International companies can use incubators to fuel expansion into new global markets.



For many global companies, establishing a beachhead in North America is a critical step in their economic evolution. Incubators like the Plug and Play Tech Center specialize in accelerating international businesses — having incubated 250 companies from 20 countries since 2009. It offers geographically themed areas where entrepreneurs from the same country can office together if desired, providing a place for entrepreneurs from Asia, Europe, Africa, and Latin America to "hang their hat" for varying lengths of time while exploring business expansion in North America. Canada, New Zealand, and Brazil are three of many countries that participate in the Plug and Play international programs.



Others Getting on the Bandwagon



Finally, Silicon Valley and the Greater Toronto area are not the only regions getting on the incubator bandwagon. You can see similar programs in places like Chicago (notably, the area's 1871 project that offers space and access to venture capital), downtown Las Vegas (spurred by the new Zappos presence), and in emerging tech hubs like Phoenix and Minneapolis.