AD: What are rare earth permanent magnets? How are they made?

Schneberger: Rare earth magnets are strong magnets that maintain their magnetic properties indefinitely. These magnets are typically used to turn electricity into motion. They are manufactured from a few naturally occurring rare earth elements that are readily found, but difficult to manufacture cost effectively.

AD: What are some important products manufactured with these magnets? What industries do they represent?

Schneberger: Rare earth magnets are critical to make electric vehicle motors, wind turbines, and the many small motors used in robotics and electronics. The unique magnetic properties of rare earth magnets also are vital to other applications such as military guidance systems and medical devices. One way or another, this type of magnet is a part of our day-to-day lives while the military depends on them to protect our way of life.

AD: I understand most of these magnets are not made domestically. How does that impact our nation's economy or national security interests?

Schneberger: Currently, over 90 percent of rare earth magnets are produced in China, and nearly all of the balance is produced in Japan. This massive concentration of manufacturing in one country leaves us vulnerable to geopolitical tensions and creates excessive supply chain disruption risk.

Establishing a domestic supply of rare earth elements in the United States or among our allies is therefore crucial for ensuring the security and resilience of our economy and national defense. We can mitigate the risks of supply chain disruptions, price volatility, and unfair trade practices by reducing our dependence on China.

AD: This past April, The Rare Earth Magnet Manufacturing Production Tax Credit Act was reintroduced as a bipartisan bill to Congress. If the Act becomes law, how would its tax incentives support U.S.-based magnet and metal production?

Schneberger: This Act is a step in the right direction for our industry by creating a domestic supply of these elements. It would create a production tax credit for rare earth magnets manufactured in the United States; presently, no domestic manufacturer of such magnets exists. These magnets are critical for clean energy projects and used in a wide variety of applications necessary for our modern economy. This effort by the federal government will help domestic companies compete with the existing production in China, which is operating at a larger scale and receiving support from the Chinese government in many forms.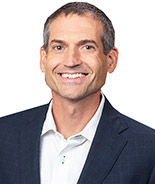 AD: How is USA Rare Earth (USARE) helping jumpstart domestic rare earth magnet manufacturing?

Schneberger: Although we're not the only American company operating in this industry, we're definitely one of its key players. USARE's mission is to create a fully integrated, U.S.-based "mine-to-magnet" critical mineral supply chain with no dependence on China. Our operations are in Oklahoma (rare earth magnet production starts next year), and Texas (rare earth oxide production begins in a couple of years). Both states will benefit from high-paying jobs and collaboration to innovate new products associated with those operations.

AD: What is the estimated economic impact of a robust U.S.-based supply chain of such magnets? Will this be a growth sector?

Schneberger: The transition to electric vehicles, keeping Western companies competitive via the use of computing and robotics, using the personal devices we've become reliant on, and our national security are all dependent on developing a more diversified supply chain. Even if all announced magnet production to date is brought online, we estimate that demand outside of China will still exceed supply outside of China by more than 40 percent by 2030. For this reason, it is of the utmost importance that we all work together to increase our supply capability in Western regions.

AD: I believe America was the world's leading producer of rare earth elements until the 1980s, when stricter environmental laws negatively affected this U.S. mining industry. What safeguards are in place today to protect our citizens' health and environment when magnet production is restarted here?

Schneberger: The production of rare earths can be done in an environmentally friendly manner. Our process utilizes continuous ion exchange technology instead of the traditional solvent extraction process. This allows for a significant improvement in the environmental profile of our operation.

AD: Is there anything else you would like to add?

Schneberger: We appreciate the interest and look forward to opportunities to provide more information to your readers. We are going through a fundamental transition of how we store and use energy. This transition will create significant opportunity and change both in the U.S. and worldwide. Ensuring reliable supply chains for the critical materials we need, such as rare earth magnets, is fundamental to the United States' maintaining a healthy economy for future generations.