AD: As a firm that executes work globally, what geographic trends are you seeing in the construction market?

DiPofi: In years past, the China market was hot. However, while the market itself continues to grow, pricing pressures from in-country firms hinder our ability to compete. On the flip side, Mexico has been a significant growth area for us. During the recent trade uncertainties, we were forced to shift our focus from clients looking to outsource manufacturing for U.S. import, to companies manufacturing for in-country consumption. As relations have normalized, we're left with a more diverse portfolio. We're anticipating food sector growth as the processed food industry expands there.

Additionally, over the last year, we've seen more growth in Europe. We're seeing migration in manufacturing from Western to Eastern Europe. We are looking at opportunities in Ireland, Germany, and France, which is more than we've done in Europe in quite a while. This spans all of our manufacturing sectors.

AD: How is the process of designing and building a facility evolving?

DiPofi: As the industry moves toward integrated delivery, both design and construction firms are recognizing the need to be more collaborative. Involving construction trades early on in the design process to ensure constructability is just one way the industry is looking to leverage lean approaches. Approaches like target value delivery will begin to focus the full team (design, construction, owner) on delivering the project below industry benchmarks — and then providing financial incentives to the team on its ability to achieve these benchmarks. This will drive more collaborative decisions and encourage behaviors that benefit the project as a whole.

AD: Do you see any new industrial markets emerging?

DiPofi: We are seeing increased opportunities when it comes to the crossover of traditional markets. As the automotive industry increases electric car production, we're seeing the need to synergize our advanced technology and chemical experience with our automotive facility expertise. This is prevalent in the growing market of battery manufacturing. The labor shortage impacting the trades industry is also creating business opportunities for us as it drives the creation of workforce development centers to train skilled labor.

AD: The U.S. market has seen a resurgence in foreign direct investment. What do companies establishing operations in the U.S. need to be aware of as they consider their first construction project?

DiPofi: Many countries, particularly China and Germany, are building operations in the United States. Beyond the traditional design and construction process, there is additional upfront work to be done when a company is planning to execute a construction project in the U.S. Generally, a more deliberate approach to aligning expectations and establishing conditions of satisfaction is required.

Beyond the obvious code and regulatory differences, delivery models and the contracting strategies are also different in the U.S. Change management is another area where we've seen value in ensuring the various parties all have the same expectations. The availability of preferred process equipment in the states or optimizing construction materials for the U.S. market can significantly impact schedule and cost of a project.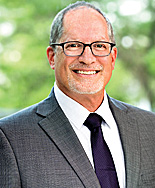 AD: How do you see technology changing within the design and construction industry over the next five years?

DiPofi: Technology will be THE key component of client value propositions over the next five years throughout the AEC industry. Technology has to be transformational, not just improve on the same outdated processes. When we throw technology into non-optimized processes, we don't deliver the full value to our clients. One of the trends that is upon us is the move to cloud-based technologies. Solutions like Autodesk's BIM 360 are aimed at allowing multi-party collaboration. Another area where we've seen significant results for our clients is in the advanced use of reality capture. We've used a combination of these technologies to improve our client's projects with over an average of 20 percent in time savings from decreased project schedules.

Other innovations I see on the horizon for the AEC industry include the advancement of technology on the construction site — a move toward using augmented reality to allow the trades to view the model as the physical structure is being built. Robotics is another area that will make the job site safer and improve tracking progress on a project.

Overall, we're seeing the industrialization of construction. Our design is evolving to accommodate off-site fabrication and will continue to evolve as the components go from "stick built" to an increased utilization of modular construction.

AD: One trend that is getting increased attention lately is big data. How does this impact the design and construction industry?

DiPofi: I firmly believe design firms have to start understanding our clients' data strategies and integrate our services with them. Building sensors into the facilities and processes to monitor and provide feedback on performance — and incorporating data into our models that will allow them to be used for ongoing facility operations — will ultimately create an operating digital twin. SSOE is developing its own data strategy — putting our data to use to make better design decisions through machine learning and generative design.

AD: How are you addressing the labor shortage within the AEC industry?

DiPofi: Our two strategies, mentioned above — lean project delivery and technology integration — are key to allowing us to grow our capacity without a proportional growth in headcount. We are more open-minded in whom we're looking to hire. Programmers will start to become a skillset we rely on more and more, as they empower much of the improvements that need to be driven into our industry.

One positive consequence of the shift in skillset needed in our industry was crystalized at a recent conference where Billy Beane, famous from the book and movie Moneyball, shared his story. The shift to data-driven decision-making opened up his recruitment pool to those traditionally kept from entering the baseball world. Jobs weren't limited to former baseball players anymore, which created the potential to bring in diverse talent and perspectives. We'll find the same in the AEC industry. As we evolve skillsets, we'll diversify our talent pool — expanding it to bring in new perspectives from those traditionally underrepresented in the AEC industry — helping address not only the labor shortage but also bringing an influx of new ideas and energy.