Editor's Note: This article was written by one of Area Development's staff editors on behalf of the Kentucky Cabinet for Economic Development, which approved this posting. Home to major logistics hubs, Kentucky is located in the heart of a 34-state distribution area and is within a day's drive of 65 percent of the U.S. population.


Kentucky is prime ground for logistics and distribution — just ask Amazon, which recently announced plans for its $1.5 billion, 2,700-job Prime Air Hub at the Cincinnati/Northern Kentucky International Airport. And Amazon isn't alone — there are currently 482 logistics/distribution operations throughout the state that employ nearly 62,000 full-time workers. Fifteen new logistics/distribution locations or expansions have been announced through September 2017, representing a total investment $1.9 billion and nearly 4,000 new full-time jobs.

Located in the heart of a 34-state distribution area in the eastern United States, Kentucky is within a day's drive of 65 percent of the U.S. population. Centrally located on the I-75 corridor connecting Michigan to Florida, Kentucky is an ideal location for serving major automotive manufacturers and their suppliers along this key transportation route. With highly developed logistics and distribution infrastructure and facilities — including four major ground and air-shipping hubs, 20 interstates, major rail networks, and barge traffic on the Ohio and Mississippi rivers — Kentucky continues to attract businesses that seek reliable logistics and distribution systems and infrastructure.

Air Transportation
Kentucky's airport system consists of six commercial airports and dozens of regional airports. Three global air cargo hubs — UPS, DHL, and the growing Amazon Prime Air Hub — are located at Kentucky's two international airports — Cincinnati/Northern Kentucky International Airport (CVG) and Louisville International Airport (SDF). In 2016, Kentucky ranked second nationally for total air cargo weight shipped.

Worldport is the global logistics hub for UPS at SDF and is the largest fully automated package-handling facility in the world, averaging 1.5 million packages a day. In August 2016, UPS broke ground on a $310 million expansion of its Centennial Ground Hub that will triple its size and roughly double its sorting capacity. "More than 21,000 of the 26,000 people we employ in Kentucky work in Louisville," says Michelle Polk, UPS Airlines spokesperson. "Multiple business units that operate here include our airline, ground operations, Supply Chain Solutions, and UPS Freight. We're also just a few hours from Europe, Asia, and the Americas, with UPS flights leaving Louisville International Airport every day."

CVG is one of the top-10 freight airports in the nation and is home to DHL North America and Amazon's newly announced Prime Air Cargo Hub. DHL's global hub handles about 90 percent of the DHL shipments that enter the U.S. More than 2,000 DHL workers are employed at CVG, where 78 daily flights ship more than 250,000 packages per day to more than 220 countries and territories around the world. To help keep up with this demand, DHL recently completed a $108 million expansion to upgrade its facility and expand its sorting capabilities.

The Amazon Prime Air Hub is the largest project in the 30-year history of Northern Kentucky Tri-ED (the first regional economic development organization in Kentucky) in terms of total capital investment, and second-largest in terms of total new employees. Through a partnership with DHL, Amazon Prime Air has been ramping up air cargo operations at CVG this year as it works toward breaking ground on its two-million-square-foot facility. When the building opens, it will reduce Amazon's dependence on UPS and FedEx, giving more of that business to lower-cost regional providers and its own fleet of Amazon trucks. DHL has confirmed it will provide a range of services to Amazon, including sorting operations and ground handling.

"CVG is home to one of three DHL global super hubs," states Candace McGraw, CVG's chief executive officer. "DHL has been a great partner and has added a lot to our cargo operations. The co-location of DHL and Amazon at CVG will attract complementary air cargo activities and drive the need for a significant number of supporting industries in our area. Currently CVG is working with a third-party developer on a dedicated air cargo facility, which will provide efficient and cost-effective space with direct airfield access for other cargo carriers."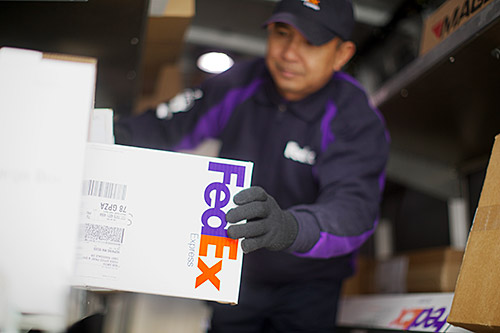 Rivers, Roads, and Rails
Other high-quality transportation infrastructure in Kentucky includes nearly 2,000 miles of commercially navigable waterways, which connect inland markets and major ports on the Gulf of Mexico. Kentucky has 20 major highways, including interstates 24, 65, 75, 64, 71, and 69. Further, the state is crossed by 2,300 miles of Class I railway track accessed by CSX, Norfolk Southern, and Canadian National Railway Company. The state also offers regional and local distribution networks of shortline railroads and intermodal freight facilities to further expedite shipping.

FedEx maintains an extensive ground network across Kentucky, including a distribution station in Paducah and freight operations in London and Lexington. Other FedEx Kentucky facilities include a 500-employee ground package operation in northern Kentucky, an expanding freight facility in Lexington, and its new 303,000-square-foot East Louisville Ground Station, which opened in 2016. With its package volume doubling over the last 10 years, FedEx continues to stay focused on expanding its capacity. For example, in Boone County, the company has purchased 80 acres of land and plans to build a $200 million, 355,000-square-foot facility adjacent to its existing distribution center in Independence. This expansion is expected to create 62 full-time jobs and 378 part-time jobs.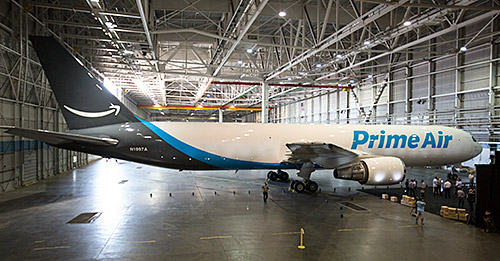 E-Commerce Is Next
Polk believes e-commerce is the future of logistics. "Our customers understand the power of e-commerce and are demanding unprecedented flexibility in how they use our services," she says. "E-commerce is expected to grow at four times the rate of global GDP. We are transforming our business to take advantage of e-commerce. For example, we have created — and are growing — the UPS Access Points network, which currently includes nearly 20,000 alternate retail pick-up points for customers including a location in Louisville."

Dan Tobergte, president and CEO of Northern Kentucky Tri-ED, feels the greatest opportunity for northern Kentucky lies in logistics and supply chain technology and analytics. "As home to both the DHL North America and Amazon Prime Air cargo hubs, as well as hundreds of e-commerce, third-party logistics, and freight companies, we are quickly becoming the ideal testing ground for logistics and supply chain innovation," says Tobergte.

For companies that want to be in the design space for how freight moves and is tracked, testing the intersections of multimodal transit, fabricating logistics equipment, designing autonomous systems, or just dreaming up the next big idea for the logistics industry — "You cannot beat the climate here," Tobergte adds. "We have the companies, we have the talent and the workforce, and we have the competitive business climate to make this a great place to invent and perfect supply chain tech. As more companies locate here to be near Amazon and DHL and their partners, the more this technology cluster will grow and complement our logistics advantages."