Amazon launched the nation into the age of e-commerce in 1995 when it shipped its first book out of a garage in Seattle. Since then, consumers have grown to embrace the "e-tail" lifestyle. In particular, millennials, the first generation to grow up with e-retail in a "one-click world," are driving the demand for goods and services to be delivered to their doorstep. As they have aged, and their purchasing power has grown, they have created demand for delivery of everything from toilet paper to groceries to makeup to home goods. This trend is not expected to stop, and e-retailers are quickly snapping up industrial-use buildings and land to be as close as possible to the consumer base they need to serve.

Buildings in locations near dense population centers mean reduced delivery times, which directly equate to reduced delivery costs. As retailers continually seek cost-cutting ways to deliver packages, delivery services are testing and using a variety of different delivery methods, including use of smaller trucks, vans, and cars in urban locations, and the possibility of drones to make deliveries in some areas. The trend toward alternative transportation modes in urban locations closest to the customers is making access to the "last mile" even more critical for e-retailers.

The Physical Space
As large e-commerce providers and online retailers fight for space in urban areas, former industrial-use facilities and available land become more expensive. Warehouse users today — which include on- and off-line retailers — must find the correct size warehouse (or build one) that has access to a highway and/or waterway, zoning for commercial use, proximity to dense areas within the target market (millennials with disposable income), and an appropriate and ample employee base.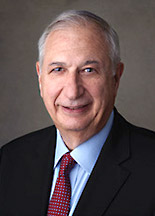 Many are also looking for buildings with high ceilings, wide door frames for delivery trucks, small bays for egress/ingress of trucks, loading, and shipping areas. Land and buildings for this purpose can take several forms. These may include former "big box" stores; former industrial land in various stages of remediation or other "brownfield" sites; under-used office space, usually in Class B or C locations within urban hubs; and in one instance, in Chicago, conversion of an underutilized parking garage to warehouse space. As technology and consumer preferences change, the search for and re-utilization of space will also change to meet demand and exploit opportunities.

The Employee Base
The reality, though, is that more often the physical dimensions of the space aren't as important as location, quick access to transportation, and proximity to customers.

One of the factors often overlooked in these areas is a built-in employee base. Large industrial warehousing facilities constructed in Class B or C urban locations become a significant employer of the local population. This includes not only the pick-and-pack employees, but also higher skilled maintenance, logistics, supply, and office workers to support the location.

Given the opportunity to create urban jobs in locations that have classically suffered from job loss, the one partner in any development or adaptive re-use that should be heavily considered is also the silver lining — government. Municipal governments in urban locales are always looking for large employers. By partnering with political institutions as well as with county, authority, state, and even federal entities in the target area, a developer or redeveloper not only creates a use that becomes part of the fabric of the neighborhood, it also has the potential to avail itself of everything from tax abatements and tax credits to potential grants or loans that may be available.

While some may lament that we have lost manufacturing jobs that we may never gain back, the trend of industrial warehouses cropping up in urban locations creates a whole new level of employment that will only continue to grow as the urban environment changes and adapts to new technologies and consumer preferences.