When it comes to lease renewals, smart tenants are playing offense, not defense. Your landlord's primary objective is to make a profit, so understanding the renewal process can save you and your business money. It's always a good idea to have a grasp of the landscape and do your research, just like you would before making any other major investment.

As a broker, these are four of the most important preparations I recommend to businesses before signing on the dotted line again:



Find a great broker

— Great brokers are crucial in lease negotiations. They ask the hard questions and have market research unavailable to tenants, and complete the due diligence to ensure all items in the contract are accurate and you are getting a fair deal. Because brokers are highly informed and experts in the field, landlords are typically more receptive to their proposals than those that come directly from tenants. Additionally, brokers help lay the groundwork to ensure that you sustain a healthy tenant-landlord relationship after the lease is signed.



Understand the market's big picture

— Be aware of the general direction the real estate market is heading. Most leases call for base rental rates to rise between 2 and 3 percent annually. If market rents are overtaking that rate and will be for the foreseeable future, then you request that your new lease be for a longer term than your current one, such as seven to 10 years instead of three to five years. Likewise, if rents are falling, then I advise negotiating for the shortest-term lease possible, which will allow you to renegotiate better terms in the following years. It is also important to consider the varying expense of your insurance and taxes, as a lease price makes those small increases year over year. Ensuring your landlord adjusts your lease's base year during a renewal helps to manage those costs.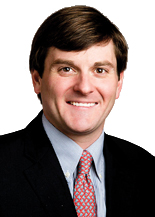 Do your research

— Unlike property deeds, commercial real estate leases are not public documents — but that doesn't mean you can't find your own market data. Try touring properties for lease in your desired areas and inquire about rental rates, lease types, operating expenses, and tenant improvement packages. Also, seek out business owners leasing space in the area you're looking and ask if they'll share their lease terms. Just because a rate increase is within legal limits doesn't mean it's within reason for the property or area of town. Even if you plan on staying in your space, you want to find other options to create leverage with your current landlord.



Always have options

— Just because you have no intention to move, doesn't mean you shouldn't research other spaces. You never know what you will discover, whether it be information useful in negotiating your current lease or a new property altogether. Brokers will make your real estate requirements accessible to competing landlords, and exploring alternative spaces creates a competitive environment among landlords, giving you an edge in negotiations. Research will also provide a safety net in case you aren't able to work out an agreement with your current landlord. Completing the research will also provide you with basis knowledge of the area and help in leasing decisions down the road.

Following these steps will help to ensure you get the best deal on your office renewal lease and offer peace of mind that you have done the research, understand your options, and selected the deal that's best for your company. Your office space has a large financial impact on your company and highly affects the workplace environment you are creating for your employees. Taking a few extra steps throughout the process to renegotiate your lease is worth the returns.