Editor's Note: This article was developed in collaboration with Greater Richmond Partnership.


As site selectors seek new locations for their advanced manufacturing clients — driven by the need for improved operational efficiencies, cost savings, talented workers, and work environments that are safer from COVID-19 — mid-sized cities are getting plenty of attention, and Richmond, Virginia, is often at the top of the list.

The Greater Richmond area — with a population of about 1.3 million people — already provides a complete manufacturing value chain for more than 1,100 advanced manufacturing companies. One of the most recent additions is Danish manufacturer Rose Holm, which in October 2020 announced its plans to establish its first U.S. operation in Henrico County. The company will support Virginia's rapidly expanding offshore wind industry by providing threaded bolts for wind turbines.

One of the greatest advantages of the Greater Richmond Area is its location near the midpoint of the East Coast, making the region ideal for supply chain operations and logistics/distribution.

"Transportation is a huge consideration for all businesses, especially manufacturing," says Howard Hager, president of Hanover Foils in Hanover County, which manufactures foils for a variety of markets, including food, automotive, and pharmaceuticals. "Hanover County and the Richmond area are perfectly located to move freight by air/land/sea or rail. The climate and weather must also be considered, as this area is typically very moderate with few weather impacts to business."

"For us," adds Reinhard Eberl, executive director, The Americas, for Anton Paar, a manufacturer of analytical research instruments, "with air freight coming into Washington, D.C., and then by trucks coming down to the Richmond location, we get our shipments within three days."

Other benefits are modern transportation and communication infrastructure, affordable business costs (for example, electric rates that are 30 percent below the national average), and a reasonable cost of living compared to larger cities.

Richmond is also home to a number of Fortune 500 and Fortune 1000 companies. The city's entrepreneurial climate also supports smaller businesses and startups — incentives include financial assistance through development grants, tax credits, and exemptions, and also customized training and technical support programs.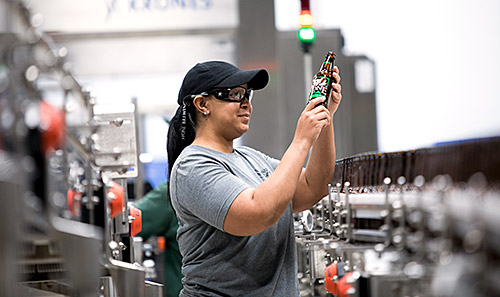 Talented Workforce
Perhaps the greatest attraction Richmond has for advanced manufacturers is its plentiful labor pool of skilled workers. About 1.6 million students are enrolled in academic institutions within 150 miles of Richmond, including the University of Virginia and Virginia Tech. Thousands of graduates replenish the workforce every year, many of whom have the tech skills that advanced manufacturers are looking for.

"The diverse workforce for our area is one key point that attracts advanced manufacturing," says Hager.

"The Richmond area is also a very attractive location in which to live, so recruiting talent to come here is fairly easy," adds Sean Monahan, COO for Stone Brewing Company. "Our craft-brewing facility is highly automated, and we rely heavily on process controls, automation, and robotics in our operations, for which we need highly skilled workers who know these technologies."

The abundant talent in Virginia was a key factor in Amazon deciding to locate its "HQ2" campus in the Commonwealth. There are also plenty of high-tech training programs with local community colleges, as well as the nearby Commonwealth Center for Advanced Manufacturing near Petersburg, which is supported through industry-academic partnerships.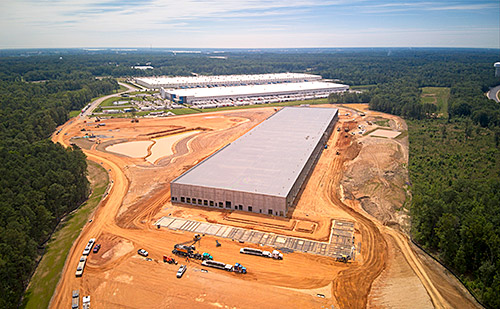 A Growing Advanced Manufacturing Sector
Advanced manufacturing sectors in the Greater Richmond area include fine chemicals, packaging equipment and materials, defense, and advanced materials. Some companies are highly specialized — for example, AdvanSix's advanced fiber facility, Honeywell (advanced fibers), Alloy Polymers (plastics), Flexicell (robotic packaging equipment), and Spec Ops (mobile emergency command centers). As advanced manufacturing companies, they all rely on the latest Industry 4.0 and Internet-of-Things technologies, including automation, robotics, data analytics, cloud-based services, and additive manufacturing/3D printing.

DuPont's Spruance facility in Chesterfield County is the largest Kevlar facility in the world and the company's single largest manufacturing site, employing more than 2,000 people. DuPont is currently investing more $75 million to expand the plant's technology capabilities, which will create about 60 new jobs. "Since 2015 we have invested more than $250 million to upgrade and improve our manufacturing assets," states site manager David Johnson.

Other advanced manufacturers that have recently invested in new or expanded facilities in the Greater Richmond area are Ireland-based CameraMatics (fleet tracking equipment), ERNI (electrical connectors), Cartograf (folding and micro-corrugated package printing), Cascades (recovery and manufacturing of green packaging and paper tissue products), and TemperPack (sustainable packaging for perishable goods and temperature-sensitive medications).

"When we established our Henrico, Virginia, facility in 2015; it was always with an eye toward expansion," says Jed Dutton, TemperPack's vice president of Marketing. "We're excited that in just five years, even in the midst of a challenging economy, we see that goal being realized. The state's top tech pipeline, competitive operating costs, and our strategic location in the center of the East Coast are just a handful of the factors that have helped us accelerate our growth."

Bioscience and pharma companies also operate advanced manufacturing facilities. Richmond's pharma sector includes GSK, Pharmaceutical Product Development (PPD), and Phlow, a pharmaceutical startup founded by Richmond local Eric Edwards.

"We are able to attract world-class talent to this area in part because of Richmond's demonstrated capabilities in advanced manufacturing," CEO Edwards says. "Richmond has the ingredients we need for success."