Editor's Note: This article was contributed by the Tennessee Department of Economic and Community Development which approved and paid for this posting.


The novel coronavirus has upended daily life and shut down large sectors of the economy. But that hasn't stopped Tennessee innovators, businesses, employees, and researchers. Whether it is in science and technology, healthcare and manufacturing, or transportation and logistics, Tennessee companies across the spectrum have stepped up in major ways to confront the COVID-19 pandemic.

Many Tennessee businesses have pivoted their everyday operations to support efforts to fight COVID-19. Across the state, companies have pushed out hand sanitizer to meet growing demand. Some have used their manufacturing expertise to develop personal protective equipment for medical personnel and first responders.

Others have leveraged their positions as world-class leaders in their fields, deploying the full force of their resources to bear on COVID-19. Here in the Volunteer State, Tennesseans are tapping the world's fastest supercomputer to identify potential drug treatments, ramping up supply chain networks to transport staggering amounts of personal protective equipment, and developing vital antibody testing.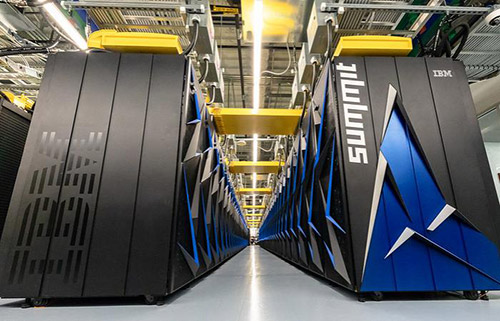 Developing Solutions
COVID-19 has disrupted the economy, put many out of work, and created tremendous uncertainty. But Tennessee's nimble and resourceful response demonstrates the resiliency of its residents and the strength of its workforce. As the home to some of the nation's healthcare providers and research institutions, Tennessee has been uniquely positioned to develop solutions to address the COVID-19 crisis.

For the past few months, researchers at the Department of Energy's Oak Ridge National Lab have been applying their expertise in computational science and advanced manufacturing to identify solutions to the COVID-19 pandemic. Researchers have used ORNL's Summit, the world's powerful supercomputer, to better understand the virus' structure and help scientists develop targeted therapies and vaccines. In March, ORNL identified drug compounds that might warrant further research, all with the promise of helping develop much-needed treatments to the novel coronavirus.

ORNL has also used its advanced manufacturing facilities to explore ways to accelerate production of vital personal protective equipment for healthcare workers. The lab has designed reusable face masks and face shields.

"I could not be prouder of our staff who have stepped up to offer their scientific and technical expertise to address this international pandemic," ORNL Director Thomas Zacharia said. "It is during times of crisis that we have the greatest opportunity to distinguish ourselves in service to the nation. That is our legacy at Oak Ridge; it is who we are."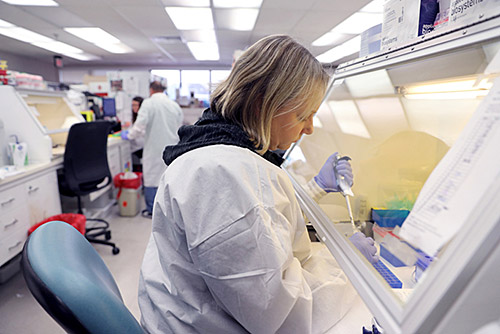 Meanwhile, Vanderbilt University Medical Center has teamed up with academic, government, and corporate partners to develop antibody-based treatments to protect people exposed to COVID-19. Vanderbilt anticipates starting human clinical trials this summer.

In the private sector, Nashville-based Webb Diagnostic Technologies brought its own antibody test to market in late April. According to company officials, the tests can detect the presence of COVID-19 with up to 99 percent accuracy. In Memphis, American Esoteric Laboratories started processing antibody tests in mid-April to see if recovered COVID-19 patients have developed antibodies that may give them immunity. The lab has the capacity to run 3,000 samples a day.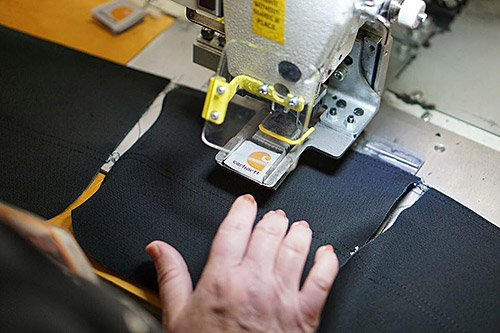 Repurposing Operations
While Tennessee's leading medical and research centers devote their resources to addressing the novel coronavirus, companies across the state have repurposed their operations to meet the growing demand for personal protective equipment and other essential supplies.

Nashville's SmileDirectClub has dedicated portions of its 3D printing facilities to manufacture thousands of medical-grade face shields and other personal protective equipment. The company has delivered more than 35,000 face shields for use by healthcare professionals and other essential workers.

Amid a growing need for ventilators, one Tennessee company, Enexor BioEnergy, put its best engineers to work to develop emergency ventilators for field hospitals across the globe. In less than a month, the company designed a new ventilator specifically for the task. The company plans to initially produce up to 200 units per day.

In Camden, Tennessee, Carhartt has shifted its operations to produce masks and gowns. "It's really natural for us in this time of need to serve and protect a different group of workers right now, a group of workers that are in dire need of the right PPE," William Hardy, Carhartt's senior vice president of Supply Chain, said. "This is our time, as a generation, to really help those in need."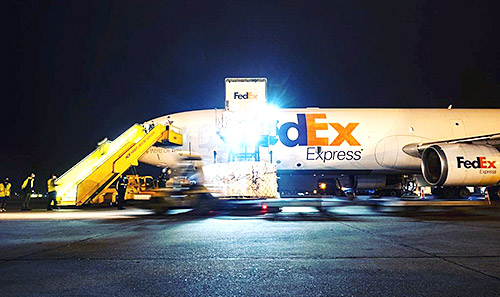 Alongside these moves, Jack Daniel's and other Tennessee distilleries have adjusted their production lines to meet the massive shortage of hand sanitizers and cleaning substances.

For its part, Memphis-based FedEx Corp. has worked with the federal government to expedite international shipping of PPE and other supplies critical to COVID-19 relief efforts. This includes the transport of hundreds of thousands of protective suits, millions of face masks, and other supplies. FedEx has collaborated with the U.S. Department of Health and Human Services and Tennessee Air National Guard to move millions of COVID-19 testing swabs to cities across the U.S.

All told, the efforts of these Tennessee businesses, and countless others, have been an instrumental part in the response to COVID-19. It's this commitment and dedication that promises to serve as the foundation of Tennessee's rebound.