Energy-use reduction typically starts at the light switch — but what if it started at the window? After all, your company's carefully concocted energy savings strategy could be going right out the window, literally.

A building's HVAC and lighting systems are usually considered ground zero for energy optimization goals, while what happens outside is typically overlooked. That thinking must change, given the importance of a building's exterior to preventing air leakage, heat transfer, and other energy inefficiencies. With a proactive, data-informed approach to managing the building envelope, facility decision-makers can drive energy efficiency and avoid often far costlier renovations.

The roof, for example, is the crown jewel of any building's defense against leaks and moisture, and also can reduce energy waste. A common misperception is that the only recourse for an aging roof is to replace it outright. However, research shows that roughly half of the roofs being replaced today don't need replacement. Instead, targeted repair could extend the life and improve the performance of the existing structure.

Why It's Time to Pay Attention to Our Building Envelopes
Buildings are the single biggest component of the world's energy puzzle, accounting for ?36 percent of all U.S. energy use and 65 percent of electricity consumption. However, an estimated one third of energy use in commercial buildings is unnecessary or inefficient. Between 30 to 50 percent of energy loss is caused by air leakage and heat transfer through the building envelope and roof, according to U.S. Dept. of Energy (DOE) research.

It doesn't have to be that way. The DOE also estimates that a well-designed air barrier system could cut down on air leakage in commercial buildings by up to 83 percent, lower gas bills by more than 40 percent, and curb electrical consumption by 25 percent or more.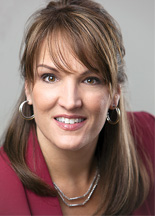 Sophisticated Forensics Tools Highlight Vulnerability — and Opportunity
With a little help from advanced technology, a facility manager can significantly reduce the threat of moisture and heat loss. Today's sophisticated sensors, thermo scans, and other diagnostic technologies can pinpoint heat loss and moisture issues in far more detail than previously possible.

A flyover survey conducted with NASA-grade infrared cameras, for example, can visualize changes in roof temperature down to one-hundredth of a degree. These images are able to reveal levels of heat loss and moisture not evident by other means. Pressurizing curtain walls and windows to test for air leakage can also determine exactly how much air is escaping through façade cracks or window leaks.

Using cutting-edge diagnostics technology can help facility managers ensure that the right repairs are made at the right time, for the best value. In many cases, small retrofitting projects can significantly benefit overall energy savings, as well as occupant comfort. For example, if windows must be updated to meet code, investing a little more on efficiency features such as triple glazing can save 44 percent of electrical heat savings, with payback in just six years.

A well-maintained and regularly observed building envelope won't just save on energy bills, either. It will be better built to stand the test of time. And that's a financial benefit that's worthy of every company's attention.