When a company is faced with not having enough space to serve its clients, it is faced with two choices — either expanding at its current location or locating a facility in a new location.

The first step in the process is to complete a thorough evaluation of current operations at the existing site. This is critical to preparing a detailed plan for growth. Another critical milestone in the process is to develop a list of key criteria to help guide the company's decision where to grow the business. Key factors, such as geographic markets to serve, tax structure competitiveness, labor quality and cost, real estate availability and cost, and economic development incentives are crucial in determining whether selecting a new location or expanding in the current location would result in the most favorable outcome for the business.



New Facility or Expansion?


If a company is located in a facility that does not have excess capacity and/or available land to accommodate an expansion of the building, then locating a new facility is most likely inevitable. However, it is important to compare the two options side by side to ensure an "apples to apples" financial comparison.

The company's current location and new geographic areas under consideration should now be evaluated in a variety of key areas (as outlined below). If there is sufficient real estate to expand, the existing location has a good work force, and the business climate is competitive, then the existing site should be a very attractive option. However, if there are concerns regarding any of these key issues, a new location may make the most sense.

When significant capital investment and/or the creation of new jobs is considered, economic development incentives should be taken into account for all finalist locations in an effort to lower project and/or operating costs. Companies must ensure that due diligence is carried out and options thoroughly investigated to make the most informed decision.



Key Considerations


As a part of the process, the following key factors would be evaluated:



Operating costs —

The cost of labor (average salaries/hourly wages and benefits), utility costs and availability, environmental regulations, tax structure, transportation costs, raw materials, and real estate are all factors that impact operating costs. The locations under consideration can have vastly different expenses that impact operating costs.

New equipment or modernization of existing equipment — Any costs associated with new equipment or the modernization of existing equipment need to be evaluated in terms of the costs of relocation or expansion. In addition to the analysis of costs, technological advances and efficiencies are important considerations when evaluating the purchase of new equipment or modernization of existing equipment.

Proximity to key geographic markets — Reducing the distance of product to the key markets can affect speed, cost, and service. Being able to serve clients from a quality and cost standpoint is critical.

Labor force — In addition to cost and quality of labor, other factors should be considered. Unionization rates, right-to-work laws, turnover rates, filed labor grievances, and workers' compensation and unemployment compensation rates are all of significance to any company considering where to locate a project.



Clustering —

Companies from similar industries and/or that are suppliers of one another tend to be located in close proximity to one another. This clustering effect creates a more collaborative environment, reduces transportation costs, and leverages an experienced work force.

Quality of life — An examination of the quality-of-life factors (parks, schools, neighborhoods, arts/cultural and sports amenities, recreational opportunities, etc.) can also be an important part of the process. This is more important when a company is considering the relocation of team members to the community where the project will be located.

Tax and regulatory environments — Corporate and personal income tax rates, sales and use taxes, property taxes, and permitting processes, timing, and costs should be analyzed and a comparison made between the new and existing sites under consideration. While many locations offer similar tax structures, issues related to apportionment, throwback rules, and other factors can have a material impact on the company's operating costs.



Availability for future expansion —

It is vital to ensure that the company has room to grow, especially in circumstances where a company is going to locate a new facility due to the lack of space in an existing location. Companies do not want to put themselves in the same predicament that led to the need to locate a new facility in the first place.



Retention of current employee skills and knowledge —

Are current employees being relocated to the new site? If so, what is the likelihood that the identified employees will agree to move, and what are the costs associated with the relocation? If not, does the new location offer a work force that has the skills and experience required to fill key positions?

Availability and usability of economic development incentives — Most locations offer economic development incentive programs that can help offset project and/or operating costs. Depending on a company's structure and tax liability, some programs may not offer any true economic benefit to the company when offered by the governmental entity.

The advance preparation of a realistic business growth plan is crucial when evaluating the potential impact of economic development incentives. Key factors driving the use and value of incentive programs include capital investment, number of new and/or retained jobs, annual salary/hourly wage levels, and geographic location of the project. These will often drive the dollar amount value and terms of economic development incentives.



Cost and risk of business disruption —

Any problems related to the relocation of people, equipment, and processes can result in a loss of revenue and customers. This factor must be thoroughly evaluated and planned for to ensure that there is very little to no impact to customers or the business.

Ultimately, a business must rank these factors in order of importance and then compare each potential community against those rankings. This helps the company find a location that aligns with their values while meeting their cost and quality objectives.



Choosing to Expand at the Current Location


If there is available space to expand and the company's operating experience has been positive in the current location, the process for the company usually is more streamlined. While it remains important to evaluate the key factors that affect a potential expansion project, there are fewer areas of concern at the beginning of the process. The continued support of the local community and state may be as important as anything else considered during the process.

If the decision is made to locate a new facility, both the area where the existing the facility is located and additional locations will be analyzed as part of the due diligence process. Whether moving in close proximity or far away, key criteria must be explored, analyzed, and evaluated to ensure that the company makes the best decision. These findings will help direct the location decision.

Engaging an experienced site selection advisor is often beneficial to the company and evaluation process. Not only will the site selector be able to provide and analyze the detailed data required for the areas under consideration, but he/she can also help negotiate the most favorable terms for the key issues in the different locations. Armed with this detailed analysis, a company will have a much better understanding of whether an expansion at the existing site or location of a new facility in a different geographic location makes sense.



Case Study "A"


A national logistics company in a Southeast state is looking to make a capital investment of more $20 million to a current facility where 700 people are employed. The workers are paid above industry wages and the company is highly committed to local community service in an economically struggling area of the city. Through negotiations, the representatives of the current city and state have agreed to provide an economic development incentives package of approximately $500,000.

The company, in its due diligence, has had incentives negotiated on its behalf in another city in an adjacent state that would still service the firm's customer base. The alternative location agrees to an economic development package topping $7 million in incentives. The next step would be to break down the additional expenses that the company would incur if it chooses to move to the new location. These would include not only the obvious expenses of the physical move, but also the expense of disposing of the existing property, potential severance to displaced workers or relocation of key employees, the acquisition of new property and equipment, the recruitment and training of new employees, as well as negotiating release from or repayment of any existing economic development incentives that may already be in place. Many factors should be examined in order to find out the "real" difference between the offer of $500,000 in the existing location and the $7.2 million in the potential new location.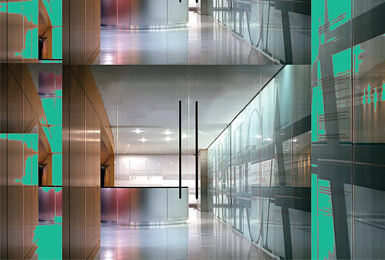 Case Study "B"


Formica enlisted Ginovus to evaluate locations outside of its current location in the Cincinnati MSA in preparation for an expansion of its current engineering, manufacturing, and distribution facility. Ginovus thoroughly investigated and prepared a detailed analysis of multiple factors comparing the opportunity to expand at Formica's current location or to construct a new facility in the Carolinas. Having a consulting firm spearhead this process allowed Formica executives to stay focused on business operations and be able to make facility expansion and relocation decisions based on thorough and complete information.

Ultimately, Formica chose to stay and expand at its current Ohio location. Due to the diligence of the investigation and the cooperative nature of local and state economic development groups, Formica made a significant capital investment in its expansion project and created approximately 95 new jobs.

Both an expansion at a current site or the siting of a new facility in a different location present challenges and opportunities. Going into the process with eyes wide open, the right internal and external project team, and key objectives identified at the outset will position the company for an excellent outcome. No one business is the same as the next, nor are the criteria they use to make their decisions. Due diligence and a thorough understanding of the options will allow companies to make the best decision for their respective projects.