AD: According to a recent report from DHL Supply Chain, there have been transformation changes in companies' supply chain networks. Can you tell us what effect globalization has had on these networks and explain the concept of "right-shoring"?

Hess: Global corporations are finding that geographically extended supply chains are unwieldy, tremendously complex, and risky. Companies are reengineering their production and supply networks, moving away from super long-distance supply chains to "globally localizing" supply chains.

This means sourcing and manufacturing closer to customer demand in a strategy referred to as "right-shoring." Right-shoring provides a number of powerful benefits, including the flexibility and ability to customize products and orders closer to the customer so companies are not sitting on unsold inventory. It also can reduce lead times, lower inventory costs, and allow faster recovery time after supply chain disruptions.

Generally, the challenge for real estate developers and owners is finding locations that can be re-purposed and that can meet the changing paradigm. It also means new neighbors which can make obtaining entitlements difficult, particularly given the traffic gridlock encountered as you travel deeper into many cities.

AD: What about the e-commerce revolution? Which industry supply chains is it affecting?

Hess: By far, the biggest issue on the minds of many of our customers is e-commerce and its implication on service and ground transportation. The extraordinarily high service expectations born of e-commerce are impacting B2C and B2B business nearly equally.

E-commerce has radically and permanently altered the retail landscape for U.S. companies. It is also redefining what it actually means to be a U.S. company. Location is now an entirely relative term. Logistics and shipping represent the final and essential factor in the equation for e-commerce success.

In terms of real estate, e-commerce is driving the growing trend of smaller tenants sharing buildings (with the exception of a Walmart or Amazon). These smaller tenants require more flexibility with lease terms and operating agreements. They also tend to be more labor-intensive, which requires more employee parking and amenitized spaces in the facility. Additionally, they often need more cube space with racking to control lease costs.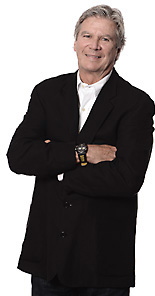 AD: How has this affected last-mile delivery strategies?

Hess: The most important logistics challenge in front of us involves the complex and often-discussed issue of last-mile delivery. E-commerce is putting tremendous pressure on supply chains to perform and is forcing many companies to reconsider or change their last-mile delivery strategies.

Surging demand for deliveries and shorter lead times are creating the potential for bottlenecks and delays in the final stage of transit. The difficulties will continue to compound as more people around the globe move to dense, urban areas, and as seasonal demand for e-commerce products expands. According to a study DHL produced with Euromonitor, the battle for last mile success will be dependent on localized delivery, flexi-delivery networks, seasonal logistics, and evolving technologies.

When it comes to real estate, the lack of sizable site options has paved the way for potential multi-story solutions. Demand is on the rise and many tenants are willing to pay up for this solution, despite the increase cost in rent.

AD: How have technological advances affected distribution/supply chains?

Hess: Logistics strategies must evolve constantly and quickly by integrating flexibility and technological innovation in the core of every process. Advanced platforms and tools have already transformed the way products are moved and tracked across the globe today, and new, updated approaches promise important strides down to the last mile.

For instance, programs and platforms that are perfecting the collection and analysis of real-time data around delivery are perhaps most important today, since they are helping to boost machine learning. Ultimately, improved automation through machine learning can expand the use of robotics in warehousing, while refining inventory management and peak planning processes.

The ability to collect transportation cost and service data, integrate it into a distribution model, and optimize the network based on total cost to serve across the entire network is essential in e-commerce. The capability of AI and data analytics to manage the order profile and shipping patterns of customers' increasingly complex operating models, while optimizing cost and service, is no longer viewed as an added benefit. These capabilities are essential services.

Overall, technology also has had a generally favorable impact on real estate occupancy costs from the perspective of allowing tenants the ability to maximize efficiencies, and therefore, space utilization in a facility.

AD: How can a company ensure it meets its financial objectives when managing its supply chain?

Hess: Companies must be constantly ready to adapt their supply chains to reflect changing market conditions and customer demands. They need supply chains that are smart, can optimize cost and service, and can ultimately provide competitive advantage.

Companies should also look at logistics and real estate as a bundled package. This creates the ability to make decisions about shared labor, shared technology, and transportation. It allows them to look at new requirements in the context of important questions like, "Can an existing campus location serve the requirement?" and "What are the drivers for locational decision-making relative to labor, transportation, economic incentives, and operating needs?"

AD: Will partnering with a 3PL — or outsourcing its distribution functions — help a company to meet its goals?

Hess: According to a survey of 200 transportation decision-makers conducted in 2018 and summarized in the report "The Logistics Transport Evolution: The Road Ahead," ground transportation is more than a tactical commodity. It now needs to be a strategic component of the business. Partnering with the right 3PL can provide companies with greater predictability, flexibility, and speed in how their goods are warehoused and moved. They can offer a holistic view of emerging technologies that enables companies to confidently and profitably grow their businesses.

Many companies also partner with 3PLs for the cost-savings and performance improvements. They look to them to leverage productivity-enhancing technologies, share best practices, and deploy flexible services.

Partnering with a 3PL that has capabilities and experience in real estate adds benefits for companies looking for expertise in both logistics and real estate.

Taking an integrated approach provides customers a single point of contact and ensures that building design and the racking and building systems are coordinated at the onset of the design process, which results in smoother transitions when operations commence. It's also critical to ensure your partner has deep industry and market expertise globally so they are equipped to deliver a faster startup and more simplified management.

AD: Is it more advantageous for a company to own or lease its distribution facilities?

Hess: We typically find that our customers more often own production facilities and lease distribution centers. This arrangement provides a better overall return on their capital as supply chains are dynamic and can change, where adaptations to product lines are less real estate dependent.

AD: Tells us what a company should do in response to supply chain risks.

Hess: While supply chain interruptions — whether natural or man-made — are often unavoidable, anticipation and preparation can make all the difference for organizations. The best way to manage supply chain risks is through the use of planning and technology.

For instance, in the short-term, companies can be better prepared by prepositioning essential materials in stocks and having a business continuity plan for at-risk locations. From a more long-term standpoint, they can use mapping tools for supply chain risk assessments, diversify locations, establish long-term logistics supplier partnerships, and invest in new technologies that reduce risk.