Despite the current political climate, business leaders commitment to corporate sustainability appears to be on track both in the U.S. and globally. MIT Sloan Management Review and The Boston Consulting Group, which have been tracking developments in corporate sustainability for the past eight years, found in their most recent 2017 survey that 90 percent of companies consider a sustainability strategy important to remaining competitive. The question then is what has and will continue to drive that focus with Corporate America with less pressure from the current administration in Washington.

What Is Corporate Sustainability?
Sustainability can have different meanings to different people, but it is often presented as an integration of economic, environmental, and social factors that work together to protect the interests of future generations. Corporate sustainability is a business approach that embraces opportunities and manages risks derived from those three factors.

In PwC's 17th Annual Global CEO Survey, 75 percent agree that "satisfying societal needs (beyond those of investors, customers, and employees) and protecting the interests of future generations is important."

The economic component of sustainability focuses on ensuring the business makes a profit, but also that operations don't create social or environmental issues that could affect long-term company success.

For the environmental component, which often gets the most attention, the focus is on activities such as a company reducing its carbon footprint by implementing energy-efficiency measures, using less water, packaging wastes, recycling, and other similar undertakings. Companies have discovered that significant savings can result from these activities.

The social component focuses on the role of business in society, including activities related to treating employees fairly and being a good neighbor and community member.

Why Is Corporate Sustainability Important?
So, why has sustainability become a bigger focus in Corporate America over the last decade? For many corporations, the drive was initially cost savings. To others, it was about doing the right thing for the environment. Those two drivers still exist but another reason that Corporate America continues the focus today is to attract and retain the workforce talent they want and need, as well as to retain and grow their customer base.

According to a 2016 Cone Communications Employee Engagement Study, a company's social and environmental commitments are key drivers in recruitment and retention of today's workforce. Nearly three-quarters of employees say their job is more fulfilling when they are provided with opportunities to make a positive impact on social and environmental issues, and 70 percent would be more loyal to a company that helps them contribute to important issues. In addition, 58 percent consider a company's social and environmental commitments when deciding where to work, and 51 percent won't work for a company that doesn't have strong social or environmental commitments.

This is especially true with millennials and Generation Z, who generally seek to work for companies striving to fulfill a larger purpose through product innovation, community outreach programs, and employee development programs. A 2015 Morgan Stanley survey confirmed that millennials are three times more likely to seek employment with a company that cares about social and environmental issues. The 2016 Cone Communications Study further confirmed this point in that 79 percent of millennials consider a company's social and environmental commitments when deciding where to work, compared to a 58 percent U.S. average.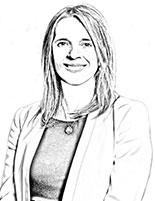 Related to retention and attraction of the customer base, in general, corporate customers and consumers alike want to see a demonstrated commitment to sustainability in the brands they buy. They are making purchasing decisions based on the perceived strength of corporate commitments to sustainability. A 2015 Nielsen Survey found that 66 percent of consumers would pay more for sustainable brands, up from 50 percent in 2013.

Sustainability has become more mainstream today with the majority of the Fortune 500 viewing sustainability as important, if not central, to their business strategy, allowing them to reduce costs, minimize risks, attract the best talent, retain and attract customers, and drive innovation and overall growth. The countries with the biggest share of Global 100 companies on Forbes 2017 "The World's Most Sustainable Companies" list were the U.S. (19), France (12), UK (11), Canada (6), Germany (6), and the Netherlands (5). U.S. companies in the top 100 included Cisco Systems, Microsoft, Apple, and General Electric to name a few.

Al Iannuzzi, senior director of Worldwide Environment, Health, Safety & Sustainability for Johnson & Johnson (#8 on the Forbes list for 2017) has stated, "Johnson & Johnson has long been a champion of environmentally friendly business practices, incorporating them into Our Credo as far back as 1943. And with our recently announced Citizenship & Sustainability 2020 Goals, we're going further than ever before to integrate sustainability into our day-to-day work, while reducing our impact on the earth."

Another U.S.-based company that has a major focus on sustainability includes Walmart, which announced earlier this year an initiative to remove one gigaton (equal to one billion tons) of greenhouse gas emissions (GHG) from its supply chain by 2030. This is a major move, as according to the Sustainability Consortium, the supply chain of today is responsible for 60 percent of all GHG emissions, 80 percent of all water use, and 66 percent of tropical deforestation. Other major companies that have made similar commitments include Unilever, Land O'Lakes, Apple, Amazon, Google, PepsiCo, and Smithfield Foods, among others.

Will Corporate Sustainability Continue To Be Important?
Based on the accolades and initiatives described above, sustainability is alive and well in Corporate America. The question now is will that continue based on the current political climate.



A company's social and environmental commitments are key drivers in recruitment and retention of today's workforce.

According to a 2016 Cone Communications Employee Engagement Study

According to the GreenBiz 2017 Green Economy survey of more than 400 large companies who answered the question, "What impact will the changes in the U.S. presidency and Congress have on your company's sustainability strategy?" — the support for sustainability at the corporate level should continue. When answering that question, 60 percent of companies with revenues greater than $1 billion said the current administration will have "no impact" on their sustainability strategy and they will move "full speed ahead," while 34 percent said, "It will slow us down but not stop us."

Furthermore, more than 1,000 companies and investors — including Apple, Blue Cross Blue Shield of Massachusetts, Facebook, Google, HP, Intel, Johnson Controls, Mars Inc., and others — signed a statement calling on President Trump to continue Obama-era climate policies and stay committed to the Paris Agreement, although this did not in the end sway the administration. Those companies and more continue to explore ways to influence the White House to re-think its approach to climate change and clean energy.

John Weiss, Director of Ceres Corporate Program, was quoted by SustainAbility as saying, "You might think that the shift in the U.S. political landscape is creating an opportunity for companies to back off from their climate goals and related strategies, but there's no evidence that's happening. In fact, companies are reaffirming their commitments because they need to be responsive not only to the growing number of investors who understand the bottom-line implications of climate action (or inaction), but also to a global marketplace where climate remains at the top of the agenda."

Therefore, the initial indication is that although U.S. companies may face less pressure to be more sustainable in the current political climate, the majority will continue their sustainability efforts for more reasons than one, including the fact that the majority of their workforce and global customer base demands it today.