Area Development's annual Corporate Survey always provides a great forum in which to explore ideas, and this year's results provide an excellent opportunity to explore global political change: 2016 saw not only the election of President Donald J. Trump, but also the Brexit vote in the UK and various nationalist or protectionist movements across Europe. Such changes were momentous from a political point of view, but this year's survey results show how the resulting policy changes affect corporate plans.

Seventy percent of the respondents noted their number of facilities did not change over the previous 12 months. This suggests that companies may have awaited the results of the U.S. election. This is not unusual, as any election year poses unknowns for regulation and policies. However, specific discussions of trade, tariffs, and reshoring would make any wise corporate investor hold his/her decision.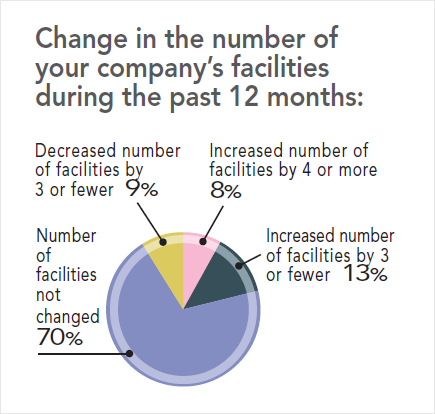 Second, only 20 percent of the total respondents noted that they currently have a foreign presence or facilities; only 9 percent of the total respondents noted plans to expand existing foreign facilities; and only 12 percent expect to open new foreign facilities. Coupling this with the fact that 68 percent of the respondents see the Trump administration's policies as favorable to moving ahead with new plans, it would appear that the U.S. will be a prime area of expansion and investment focus for the near term.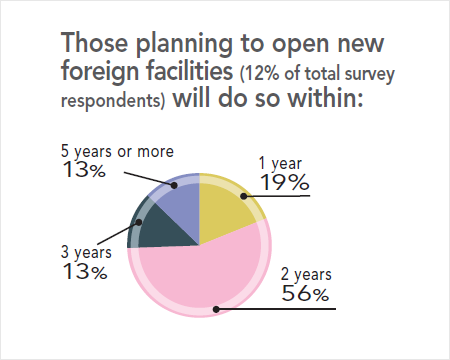 It is interesting to speculate what these domestic-focused trends and the potential changes to the global economic environment might mean for economic development strategies. Foreign-trade zones, which were originally a byproduct of the Smoot-Hawley tariffs of 1930, provide a means of retaining elements of a free-trade globalist approach to economic development. Perhaps these tools will find a new life in the coming economy.