Logan Pierson had quite the conversation starter to use during the harsh winter of 2013–14. His customers include businesses and law enforcement agencies around the country, and he admits that when on the phone he gets a kick out of "the positive response I get from saying, 'I'm in downtown Fort Lauderdale and, by the way, I'm watching a yacht go through.'"

Pierson is president of SmartWater CSI LLC, established in 2012 as the U.S. headquarters of a British company that makes a high-tech liquid that is applied to high-value items to leave an invisible, forensically identifiable mark. SmartWater can increase the odds of successful prosecution of theft, and can serve as a deterrent if would-be thieves know it's there. SmartWater CSI landed in Fort Lauderdale as part of an ongoing effort to attract high-profile, high-value headquarters operations to an area long known for warmth and recreation, but historically less visible on the headquarters radar screen.

That perception has evolved, thanks to the community's highly successful headquarters strategy. Their marketing campaign — with the appealing tagline "Life. Less Taxing." has been quite successful. In fact, about a dozen headquarters operations have either initially chosen a Broward County location or expanded there since 2011.



Headquarters Factors


Of course, those involved in location decisions don't base their choices solely on beaches and palm trees and sunshine — there are significant factors that allow the greater Fort Lauderdale area to shine, including a talent pool well-qualified to serve everything from life sciences, IT, and other kinds of headquarters to a variety of back office, shared services, and data center operations. Add in the proximity of not just one but three major airports: Miami International Airport, Fort Lauderdale-Hollywood International Airport, and Palm Beach International Airport. And ice the cake with an attractive tax environment — the Tax Foundation lists the state of Florida fifth on its latest ranking of the most favorable state business tax climates.

Pierson can attest to the quality of the labor pool. "The people I'm interviewing now are top-notch people. We've had no shortage of highly qualified candidates," he says. And that's just the locals. Companies with a Fort Lauderdale address tend to get favorable attention from plenty of job-seekers from elsewhere, he adds. "We get people from all over the country asking for positions here."

When SmartWater was seeking a U.S. headquarters site two years ago, the company was impressed with Florida in general, Pierson says. "First from the state, they felt the climate was very positive for new businesses in Florida," he explains. When members of the site team arrived in Broward County, they were greeted with an enthusiastic welcome. "When they came to Fort Lauderdale they were quickly adopted," says Pierson. "We really felt extremely welcomed by the city and county."



A Headquarters Relocation Strategy


Del Boyette, president and CEO of Boyette Strategic Advisors, had an early view of the community's drive for headquarters projects, serving as a consultant for the Greater Fort Lauderdale Alliance, and working with the alliance four years ago on the development of a true headquarters relocation strategy. One of the early realizations was that the name Fort Lauderdale had a lot more traction than the county name, Broward.

The strategy settled on its bold "Life. Less Taxing." statement as symbolic of the blend of favorable business climate and attractive quality of life. "They did a series of national commercials with Wayne Huizenga and others," Boyette says, referring to the Fort Lauderdale entrepreneur who has founded three Fortune 500 companies and has had successful ventures in professional sports ownership. "When Wayne is talking about Fort Lauderdale being 'Life. Less Taxing.' it kind of says it all. If the location works for you, why would you not want to be in an area that's 'Life. Less Taxing.'?"

Boyette credits the area's economic development leadership with maintaining a sharp focus on the headquarters strategy. "They have been as successful as any location in the country, and that's phenomenal." He points to perception and recognition studies his firm has conducted in which the area scored below 50 percent initially, then vaulted to about 85 percent positive scores. "The image of Fort Lauderdale increased substantially," he notes.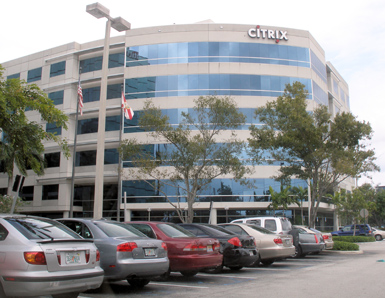 Quality of Life Helps


Today, the area is home to about 150 corporate or international regional headquarters operations —from Huizenga's AutoNation to Embraer to Microsoft Latin America. Recent successes include Emerson Latin America, Anthem Education, Nyrstar, and Prolexic Technologies. Those making the decisions have cited everything from the business climate to the well-educated and multilingual workforce to the ease of air travel, with several dozen domestic nonstop flights and a few dozen more international nonstop flights, including nearly 20 to Latin American destinations.

The region is a busy cargo hub, as well. Pierson notes that while SmartWater presently manufacturers its high-tech product in the United Kingdom, as the company expands and examines additional manufacturing opportunities, the Fort Lauderdale area will likely have a lot of potential. "We can get product in and out," explains Pierson.

Having successfully tackled its perception issues, the area continues to stay focused on the other essentials in order to keep up its winning streak — from infrastructure needs to qualified sites to workforce. Of course, for corporate headquarters, the area needs a good quality of life. But, as a place sometimes known as the "Yachting Capital of the World," Fort Lauderdale's quality of life is pretty much a given. "Fort Lauderdale's image is one of business," says Pierson, "but also about being a beautiful place to live and work."